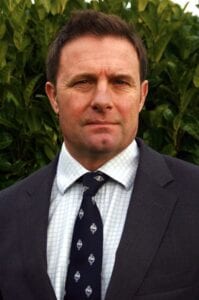 Avon Protection, a global leader in advanced respiratory protection products, recently announced a new strategic partnership agreement with specialist CBRN consultancy and training services supplied by SecureBio Ltd.
The partnership will see Hamish de Bretton Gordon, founder of SecureBio, move to Avon Protection's parent company Avon Rubber p.l.c. as Managing Director CBRN, while maintaining an active consultancy role with SecureBio as a director.
SecureBio has an impressive list of global blue chip clients as well as providing CBRN resilience advice to the majority of the international media community operating in Syria.
"The new total service offering will provide a world class, unparalleled, single point of contact service for all global CBRN requirements," states the organization.
De Bretton-Gordon's 23 years of service in the British Army includes service as Commanding Officer of the UK CBRN Regiment and NATO's Rapid Reaction CBRN Battalion. His operational deployments included the 1st Gulf War, Cyprus, Bosnia, Kosovo, Iraq and Afghanistan. He is placed as one of the world's leading experts in chemical and biological counter terrorism and warfare.
His recent work has taken him on a number of occasions to Syria in an advisory role to UK-based charity Syria Relief on treating the victims of chemical weapons attacks. Today, De Bretton-Gordon advises senior UK Government members on CBRN and is frequently seen on global news channels providing expert commentary.
"I am honored to join Avon, having worn and trusted Avon Protection respiratory products throughout my career in the British Army. Avon's products are a cut above anything else currently offered on the market, providing ultimate protection, comfort and the flexibility required by users across all markets." De Bretton-Gordon says, "Entering this new role I am eager to get to work, and I look forward to engaging with our global customer base to provide total CBRN requirement solutions".
"Hamish de Bretton-Gordon is widely experienced and hugely respected in the CBRN field and his appointment will further solidify Avon's standing in the global market as a CBRN expert and total solutions provider," commented Peter Slabbert, Avon's chief executive. "SecureBio are able to offer expertise which complements that of Avon and we expect to work closely with the company in the future."
Source: Avon Protection press release, adapted. Image courtesy of Avon Protection.