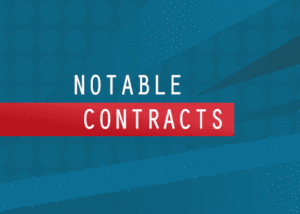 The U.S. Army has awarded a contract for the supply of Commercial-Off-The-Shelf (COTS) Chemical, Biological, Radiological, Nuclear and Explosives (CBRNe) equipment.
The Indefinite-Delivery, Indefinite Quantity (IDIQ) contract was awarded to four vendors, for a base year and four one-year options with a maximum value of the total IDIQ set at $150,000,000.
The following companies were chosen to fulfill task order requirements predicated by Edgewood Chemical Biological Center (ECBC) for their customers, typically the Joint Program Executive Office of Chemical, Biological Defense (JPEO CBD) and the Defense Threat Reduction Agency (DTRA):
MJL Enterprises LLC, Virginia Beach VA
Panakeia LLC, Stafford VA
Mountain Horse, LLC, Leadville, CO
Veteran's Corp of America, Fairfax VA
Since the ECBC is a support agency to many customers, the IDIQ catalog (.xls) is a compilation of multiple customers' potential needs and span multiple programs and platforms. In all cases, the brand name/sole source COTS items have previously been tested and approved for war fighter and/or first responder usage.
Additional items may be added to the catalog on a regular basis during the term of the contract.