A new comprehensive online database of Chemical, Biological, Radiological, Nuclear and Explosive (CBRNE) detection equipment, the CBRNE Tech Index, was officially launched this week by MRIGlobal.
The CBRNE Tech Index allows users to view, compare, and filter products according to dozens of technology categories. The site aims to provide a venue for manufactures to display products and allow the users to make informed decisions on which product meets their needs.
CBRNE Tech Index capitalizes on decades of MRIGlobal experience with independent testing, evaluation, and validation of analytical instruments and methods for government and industrial clients. The resource is a one-stop-shop for those looking to research equipment, sensors, and products related to the analysis, detection, or identification of threat materials and everyday chemical and biological compounds.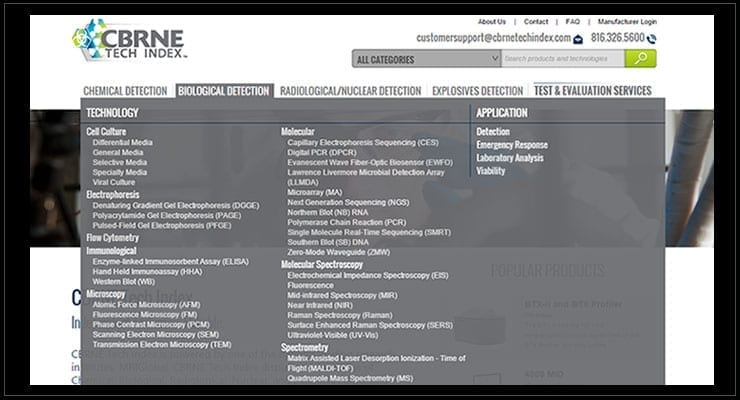 The website does not require registration or payment and has an easy user interface. The CBRNE Tech Index Blog, Conference Calendar and Test and Evaluation Services sections round out the site's offerings.
CBRNE Tech Index will be exhibiting at the PITTCON Conference and Expo 2015, March 8-12 in New Orleans.
CBRNE Tech Index is a trademarked, protected term by MRIGlobal