Personal protective equipment (PPE) is an important part of the worldwide fight against Ebola. Recently, Global Biodefense interviewed David Domnisch, Global Marketing Manager, Protective Apparel, DuPont Protection Technologies to learn more about Ebola PPE from DuPont.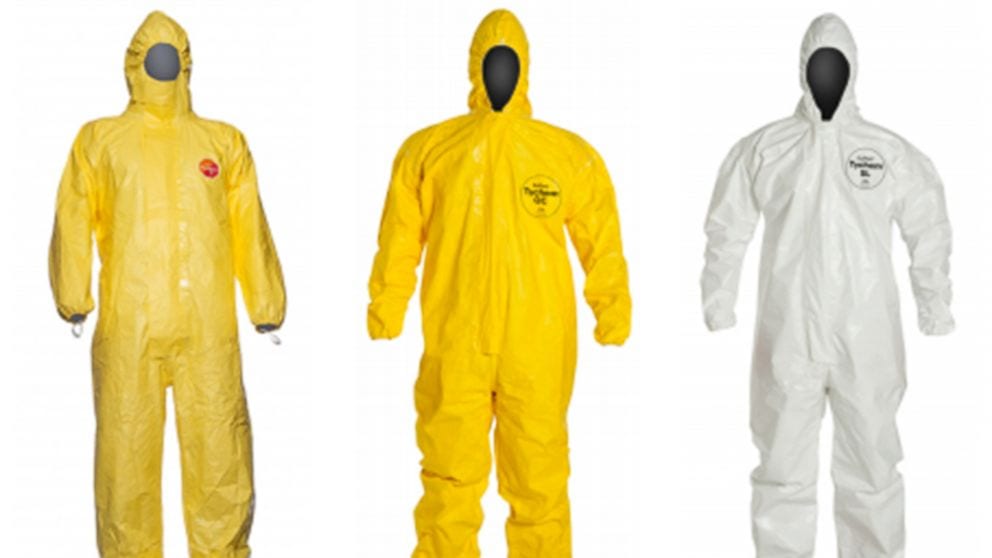 Q: What would you like readers at DHS and DoD to know about DuPont's PPE for Ebola?
A: DuPont is deeply concerned for those impacted by the Ebola outbreak and we have been working since its onset to assist in the response effort.  As a global category leader for protective apparel, DuPont Protection Technologies has been collaborating with Médecins Sans Frontières (MSF), the World Health Organization (WHO), Centers for Disease Control and Prevention (CDC), the U.S. Military and other organizations involved in the response to address the demand for our personal protection garments in the impacted region.
We have already increased production significantly and we continue to take actions to increase the availability of our garments to those organizations involved in the response.  We have also provided information on biological protection to assist in the proper selection and use of our personal protection garments. When selected and used properly, our protective apparel can provide a high level of protection against hazards for which it is intended.
Q: You're in a competitive marketplace with some other big names – Honeywell and Draeger just to name a few. What makes DuPont's Ebola suits better? As a followup, why should government buyers do business with you?
A: For information on our protective apparel, please refer to our technical bulletin. Beyond their experience with, and trust in, the DuPont portfolio of personal protective apparel, government buyers look to DuPont because of our ability to scale up in emergency response. DuPont has decades of experience responding to epidemics, natural disasters and industrial accidents around the globe.
The DuPont global collaboratory approach enables us to work with academics, governments, customers and non-governmental organizations and apply our vast range of scientific expertise and knowledge to complex problems around the world. That, coupled with our legacy of safety in protecting people and critical processes, is what makes DuPont a valuable partner. As an example, the Ebola crisis is leading to discussions with government agencies such as DLA and CDC on future innovations and options to increase levels of preparedness.
Q: Back in October, there were media reports about a shortage of Ebola suits. Was that information accurate and, if so, is there still a shortage?
A: While we have more than tripled production of our most relevant products to address the unprecedented level of demand, that demand is now exceeding our supply for specific products and we are prioritizing orders to be filled as more product becomes available. We are working through our distribution channels to best preserve business continuity for our existing industrial customers while we are prioritizing the global humanitarian cause.
Q: DuPont is a global company, but ramping up suit production to meet global demand is a huge task. How are you strengthening your supply chain to make this happen?
A: DuPont has taken steps to triple the production of our most relevant products for the treatment of infected patients including working with our supply chain partners and authorizing the addition of shifts, supplemental workers and specialized manufacturing equipment to augment our existing capacity.
Steve Melito is an award-winning content developer specializing in manufacturing, material science, and homeland security. Connect with Steve on LinkedIn.