The Edgewood Chemical Biological Center's (ECBC) newly developed biological self-test kit can quickly tell soldiers on the ground whether they've been exposed to a biological threat agent, and automatically send it in to the warfighter and his commander.
Known as SmartCAR, the device uses a colorimetric assay to identify the presence of a pathogen of concern such as ricin, anthrax or plague. The warfighter or a field medic can take a sample, place it in a small vial containing a reagent that will bind the pathogen of concern, then place a drop of the solution on the strip.
The strip is placed inside the handheld SmartCAR which then reads whether there is one line on the strip, meaning no exposure, or two lines on the strip – bad news.
The SmartCAR then transmits the results over Nett Warrior, an integrated situational awareness system that displays tactical data on a smartphone. Information passes through Nett Warrior and up the chain of command.
If the test is positive, the warfighter and field medic know to immediately begin treatment, and the information is automatically entered into the warfighter's medical record. The commander immediately knows about this individual warfighter, and if more are exposed, knows how many and where they are. This provides the commander with vital situational awareness to cordon off the area and notify the chain of command.
"Although much of the technology in SmartCAR is commercial off-the-shelf, it is a real innovation because it is a handheld field-ready device that not only determines exposure, but provides its own data management and distribution," said Patricia Buckley, Ph.D. an ECBC research scientist on the SmartCAR development team.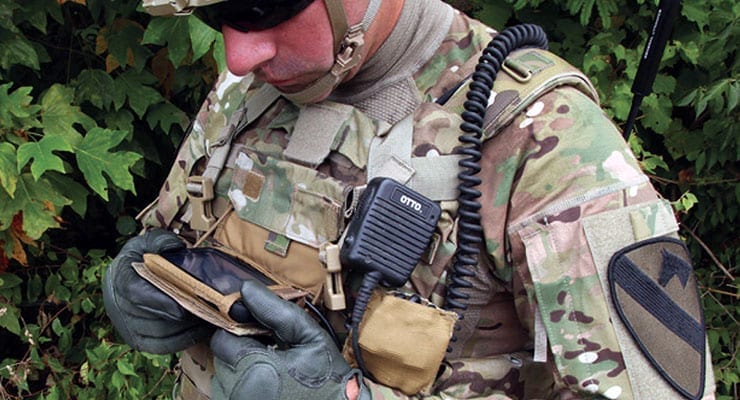 SmartCAR is only limited by the strip assays available. It can also capture data from environmental sampling for field reconnaissance. An advance chemical biological team can take swab samples of suspicious surfaces and analyze them. By adding a device known as an impinger, an instrument for collecting samples of suspended particles by forcing them into a liquid stream, the team can also analyze air samples. This provides vital information to commanders who must decide whether or not to send units into suspect areas.
SmartCAR has important civilian applications, too. It can be brought to austere and forbidding environments to test drinking wells for water quality. A test strip that identifies the presence of Ebola could be used by medical personnel sent to control an outbreak. Its data management and distribution capabilities make it ideal for humanitarian relief mission personnel to establish restricted areas and determine resource needs.
Source: Adapted from original article by ECBC. Read more about the SmartCAR at their website.