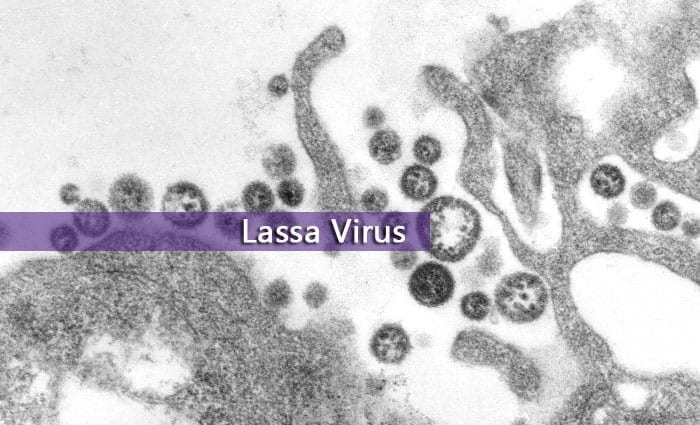 The World Health Organization today provided an update on the two cases of Lassa fever reported from German health authorities.
The first case was a medical health care worker evacuated to Cologne, Germany from Togo on February  25 for treatment of complicated falciparum malaria. The patient passed away on the next day following multi-organ failure.
Autopsy findings were suggestive of haemorrhagic fever, and Lassa fever diagnosis was confirmed on March 9 at the Bernhard Nocht Institute for Tropical Medicine in Hamburg, Germany.
Funeral Home Exposure
The secondary case is a funeral home employee who handled the primary case's corpse on March 2. The patient is reported to have worn gloves and does not recall being exposed to bodily fluids. Following the primary case's diagnosis, he had been under home quarantine since March 9.
He already had had symptoms of an upper respiratory infection when he had contact with the corpse. Symptoms waxed and waned over the following days. The first laboratory test for Lassa fever on March 10 was negative by polymerase chain reaction (PCR).
When symptoms persisted, diagnostics were repeated and Lassa fever infection was confirmed by PCR on March 15. The patient has been transported to a special isolation unit in Frankfurt. He has no history of travel in the 21 days prior to the illness.
Four of his family members have voluntarily agreed to be quarantined in the same isolation unit. Further investigations are ongoing.
Public Health Response
Following laboratory confirmation of Lassa fever in the index case, 52 contacts have been identified and are currently under follow up. All contacts are either health care personnel or funeral home employees.
For 38 of these contacts, the maximum incubation period (21 days) expired on March 19. All contacts of the secondary case are also being followed up.
Source: World Health Organization, adapted.