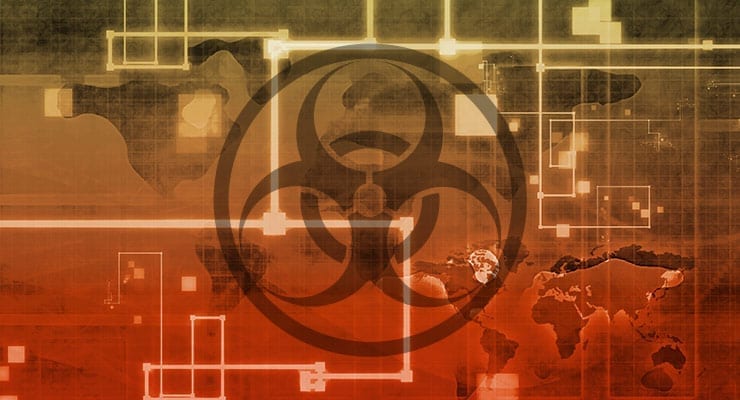 As part of continued efforts to address emerging infectious diseases, the U.S. Centers for Disease Control and Prevention (CDC) has established provider-based Emerging Infections Sentinel Networks (EISNs) to monitor and evaluate conditions that are not covered by health department surveillance and that are likely to be seen by specific kinds of health providers.
There are currently three provider-based networks established:
IDSA EIN – Surveillance network of infectious disease specialists
EMERGEncy ID – Emergency department-based network of academically affiliated emergency departments for research on emerging infectious diseases
GeoSentinel – Global surveillance network of travel medicine clinics
These networks contribute to public health by making connections between clinical medicine and public health; building capacity and clinical acumen to detect unusual events; and helping clinicians determine when it is appropriate to report cases or findings to the public health system. Success of these networks contributes to the Global Health Security Agenda of the United States.
GeoSentinel is a global data collection and communication network for the surveillance of travel-related morbidity. Composed of travel/tropical medicine practitioners, GeoSentinel seeks to detect geographic and temporal trends in morbidity among travelers, migrants, and refugees. GeoSentinel contributes to the evidence-based recommendations for travel and the medical care of ill travelers and also seeks to identify and communicate new and emerging global disease threats.
CDC this week issued a new funding opportunity to assist the awardee in operating a global provider-based sentinel network specifically organized around travel/tropical medicine practitioners who encounter ill travelers, migrants, and refugees.
The network will contribute to surveillance for emerging infectious disease threats including drug-resistant, foodborne and waterborne, vaccine-preventable or potentially vaccine-preventable, and other (respiratory, vector-borne, etc.) diseases and pathogens, and will enhance information exchange leading to early identification of and response to disease trends and outbreaks.
This network will function as a bridge between clinical medicine and public health groups, agencies, and authorities such as national health ministries in the respective countries where each provider practices (WHO, ECDC, PHAC, and CDC). Locations and distribution of sites will be monitored and altered, as necessary, to respond to opportunities to operate in strategic regions of the world or to increase representation of key traveler subpopulations. Criteria for site selection will include volumes of ill international travelers, level of expertise in travel/tropical medicine, and ready access to high-level clinical diagnostic testing.
Data will be collected from patient encounters will be monitored to identify changes in the geographic patterns of transmission and distribution of infectious diseases, including but not limited to drug-resistant, vaccine-preventable, and vector-borne pathogens.
Systems will be developed to maximize the detection of novel and emerging pathogens and outbreaks within the limitations of a clinical, provider-based system that is not laboratory-based, per se. A data quality improvement and monitoring program will be developed during the funding period.
When outbreaks are detected, the network will conduct (with CDC assistance) outbreak investigations, either as the lead or in collaboration with other public health authorities with jurisdiction. Finally, the network will disseminate, through publication or presentation, results of scientific analyses of the surveillance data collaboratively with CDC.
Organizations currently operating international provider-based sentinel networks that link groups of participating individuals or organizations organized around infectious disease clinicians and travel medicine providers monitoring a variety of infectious disease problems are invited by CDC to submit an application for funding.
Further details are available via Funding Opportunity Number: CDC-RFA-CK16-1602. The due date for applications is April 15, 2016.