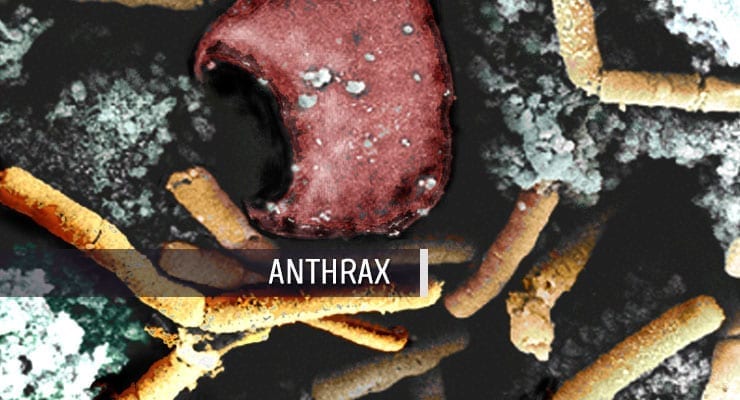 Emergent BioSolutions Inc. today announced that it has submitted a supplemental Biologics License Application (sBLA) to the U.S. Food and Drug Administration (FDA) seeking approval of the manufacture of BioThrax® (Anthrax Vaccine Adsorbed) in Building 55, the company's large-scale manufacturing facility.
BioThrax is the only FDA-licensed anthrax vaccine. It is indicated for both pre-exposure and post-exposure prophylaxis of anthrax disease. Since 2001, the company has been supplying BioThrax to the Strategic National Stockpile to support the U.S. government's biosecurity and preparedness efforts.
Building 55 has the potential to expand manufacturing capacity of BioThrax to an estimated 20 to 25 million doses annually from the seven to nine million doses produced annually out of the currently-licensed facility. The capability to manufacture BioThrax at large scale positions the company to meet the government's desire of stockpiling 75 million doses of a licensed anthrax vaccine.
The sBLA is supported by data that demonstrate that BioThrax manufactured at large scale in Building 55 is comparable to BioThrax manufactured in the currently-licensed facility. This submission follows the company's successful completion of the re-analysis of data from one of more than 30 comparability assays for BioThrax manufactured in the new facility as requested by FDA.
"Emergent is pleased to have reached this significant milestone in our BioThrax comparability program. Anticipating that a typical FDA review of such a submission is four months, we expect the review process to be completed in the fall of this year," said Adam Havey, executive vice president and president, biodefense division at Emergent BioSolutions.
This program is fully funded at $104 million under contract number HHSO100201000034C by the Biomedical Advanced Research and Development Authority within the Office of the Assistant Secretary for Preparedness and Response in the U.S. Department of Health and Human Services.
Source: Emergent Biosolutions press release, adapted for Global Biodefense