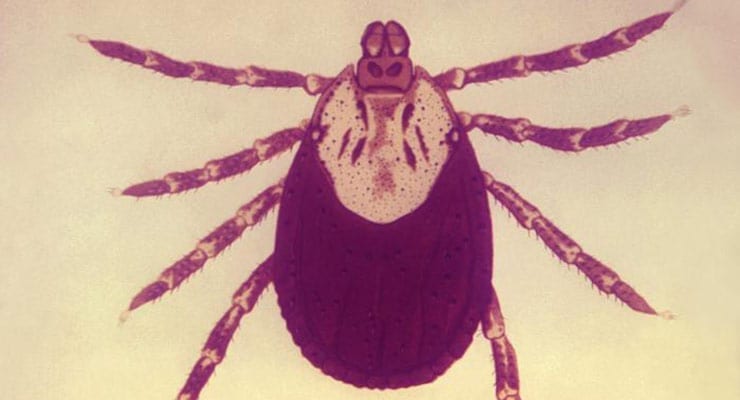 The Department of Defense (DoD) Congressionally Directed Medical Research Programs (CDMRP) has announced $5 million in funding available to support the recently established Tick-Borne Disease Research Program (TBDRP).
There are currently at least 16 known tick-borne illnesses, with emerging diseases being discovered all the time. In the United States, the yearly cases of Lyme disease and other tick-borne diseases, including spotted fever rickettsiosis, anaplasmosis, and ehrlichiosis, have been increasing steadily for years, currently totaling tens of thousands of people diagnosed annually, with more likely undiagnosed. Globally, the US Military prioritizes tick-borne Crimean-Congo hemorrhagic fever as an operational threat abroad.
The TBDRP is seeking research focused on understanding the pathogenesis of Lyme disease and other tick-borne illness and on delivering innovative solutions to prevent and better diagnose and treat their manifestations.
Highlighted areas of interest include:
Host-pathogen interactions
Human immune response
Mechanisms of persistence of Lyme disease
New research tools to support studies of pathogenesis
Direct detection of tick-borne pathogens in humans
Biomarkers for diagnosis
Personal protection measures
Targeted vaccines
Post-exposure prophylaxis
Innovative approaches to treatment
Biomarkers of effective prognosis, therapy and cure
The funding opportunity is in the 'pre-announcement' phase to allow investigators time to plan and develop applications. FY16 TBDRP Program Announcements and General Application Instructions are anticipated to be posted on the Grants.gov website in late June/early July 2016.
For email notification when the official program announcement is released, go to the Electronic Biomedical Research Application Portal and subscribe to program communications for the Tick-Borne Disease Research Program.