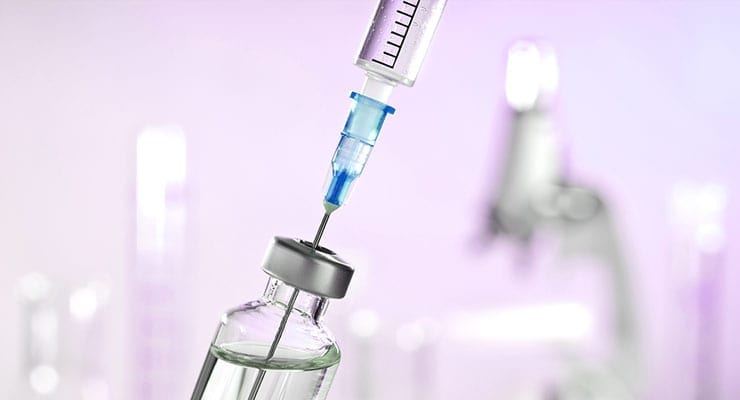 The U.S. Defense Health Agency's Immunization Healthcare Branch today released an updated information paper on the yellow fever vaccine shortage and revised vaccination and ordering procedures for Department of Defense medical organizations. The following is an adapted version of the paper, edited for context, format and length.
Background
On 18 APR, Sanofi Pasteur informed the DHA-Immunization Healthcare Branch (DHA-IHB) and DLA-Troop Support that, due to manufacturing delays, Sanofi Pasteur's supply of YF-VAX® will be exhausted by mid-summer. The delay could potentially last beyond early fall. Sanofi Pasteur is the sole FDA-licensed manufacturer of yellow fever vaccine in the United States.
Impact
Proof of yellow fever immunization is a requirement for entry into 18 countries within the AFRICOM AOR in addition to, endemic zones located within the SOUTHCOM AOR. Entry into certain countries may be denied to Service members if they do not have a current (within 10 years) yellow fever immunization documented, possibly impacting their mission or resulting in quarantine/detainment.
Quantity
An MHS-wide inventory was performed in March and it is anticipated future inventories may be requested. All activities are encouraged to manage their supply of YF-VAX® judiciously. All stock should be rotated and expiration dates should be monitored closely. Strict storage and handling measures should be in place to prevent a potential temperature compromise of the vaccine.
Vaccination
YF-VAX® vaccination should be limited to Service Members and beneficiaries who are within 30 days of traveling to an area where yellow fever vaccine is required or recommended. All accession sites should stop routine yellow fever vaccination of recruits until full production is resumed.
All routine 10-year booster vaccination should be postponed (unless the individual is traveling to a yellow fever endemic country) until full production is resumed. When using the 5-dose vial presentation, activities should ensure five people are ready to receive the vaccination at one time as the vaccine must be used within 60 minutes of reconstitution.
DoD Ordering
Sanofi Pasteur has both the 5-dose vial and the single dose presentation of YF-VAX® available for procurement on a restricted basis, with only one presentation available for procurement at a given time. Activities should maximize the use of on-hand stocks of vaccine to support valid requirements before submitting an YFVAX® order authorization request to their Service POC.
Service POCs will assess the activities YF-VAX® requirements and communicate all requests to Sanofi Pasteur customer service.  Once YF-VAX requisition authorization is approved by Sanofi Pasteur Customer Service, the Service POC will contact the activity and advise of the authorization to place the order. When the YF-VAX requisition authorization has been received from the Service POC, an order will be placed for the authorized vaccine quantity through DMLSS or TEWLS to the PPV-G as a drop shipment order.