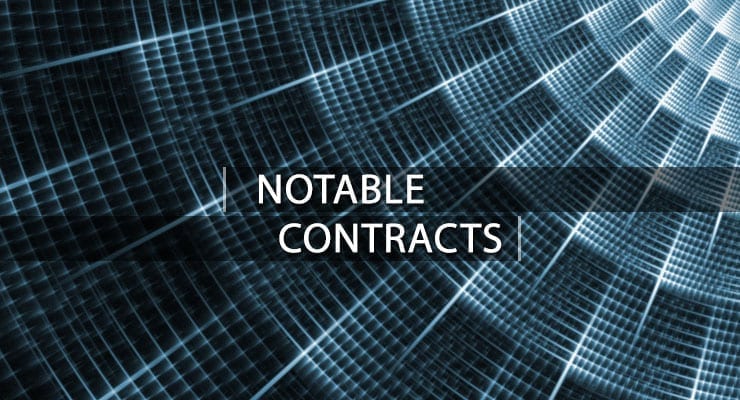 The U.S. Department of Health and Human Services' Office of the Assistant Secretary for Preparedness and Response (ASPR) has awarded an 18-month $2.5 million contract to SRI International of Menlo Park, California for advanced development of a rapid point-of-care diagnostic for anthrax.
SRI International will conduct studies necessary to ensure the test accurately detects anthrax infections in blood samples; the studies are needed to apply for clearance to market the device from the U.S. Food and Drug Administration.
See also: BARDA Backs SRI International's Biodosimetry System
The contract, awarded by ASPR's Biomedical Advanced Research and Development Authority (BARDA), can be extended for up to a total of three years and $7.8 million.
The test SRI is developing uses blood samples on small cartridges; after 15 minutes, the cartridge is placed in a reader, and results are displayed. This compact system fits into the palm of a hand and can be used in locations close to the patient, such as hospital emergency rooms, local health clinics, and potentially at the patient's bedside or by first responders.
The test being developed is based partly on a similar version developed at the Centers for Disease Control and Prevention (CDC). Anthrax diagnostic tests available today require sending samples to a laboratory for analysis, with results available in days.
See also: Science Moving towArds Research Translation and Therapy (SMARTT)
Having the results immediately available will help doctors make fast decisions about the appropriate care and treatment for patients who may have been exposed to anthrax, particularly after an anthrax bioterrorism attack. Anthrax is an acute disease caused by Bacillus anthracis bacteria, and if untreated can be deadly. The inhaled form can cause death in a matter of days.
SRI International will work with DCN Diagnostics of Carlsbad, California, and Web Industries of Holliston, Massachusetts, on regulatory, design, and manufacturing studies of the anthrax diagnostic test.