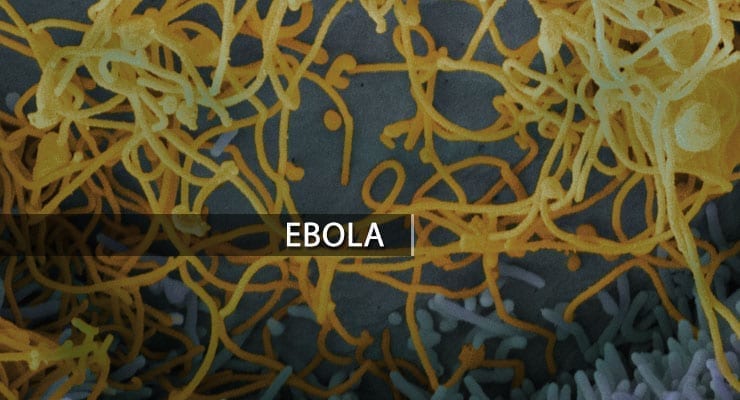 The Defense Threat Reduction Agency (DTRA) has awarded a one-year, $3.4 million contract award to Southwest Research Institute (SwRI) and collaborator Texas Biomedical Research Institute (Texas Biomed) to combine two available medications and test the resulting combination drug therapy against the Ebola virus.
The award is a one-year contract with two additional option years.
"We are at the forefront of rapidly developing and fielding new therapeutics," said Dr. Joe McDonough, director of the Pharmaceuticals and Bioengineering Department at SwRI. "We have a unique approach to repurpose two existing drugs that we believe will more effectively work together to target emerging bio-threats like Ebola."
Read more: Field Evaluation of GeneXpert Ebola Diagnostic
Using its core pharmaceutical capabilities, SwRI will create a more bioavailable, or more easily absorbed, formulation of cepharanthine (CEPN). CEPN is a Japanese drug that has been safely used by humans for more than 40 years to treat a wide range of illnesses. In screening for chemical compounds that could potentially fight Ebola virus infection, Texas Biomed scientists discovered CEPN was effective at combatting the Ebola virus but required very high doses.
This new formulation of CEPN will be combined with chloroquine, a drug used to treat malaria. Texas Biomed will conduct efficacy testing of the formulations in its state-of-the-art Biosafety Level 4 Laboratory.
"Our lab recently discovered that cepharanthine on its own stops the Ebola virus from replicating but required a high dosage," said Dr. Robert Davey, scientist and chair of the department of Virology and Immunology at Texas Biomed. "We had earlier found that chloroquine, a drug traditionally used to treat malaria, also stopped the Ebola virus, but again, at very high doses. After reading that chloroquine combined with cepharanthine had a synergistic effect in treating malaria we put two and two together and wanted to test the idea that this combination could create a powerful Ebola virus inhibitor cocktail. Our collaboration with McDonough's group at SwRI and funding from DTRA gives us the means to test the idea."
Read more: DTRA Scientists Develop Cloud-Based Biosurveillance Ecosystem
"We expect this effort will provide a significant new countermeasure in our readiness to treat Ebola," McDonough said.
SwRI is the primary contractor with Dr. Davey serving as principal investigator, providing virology expertise and drug efficacy evaluations.