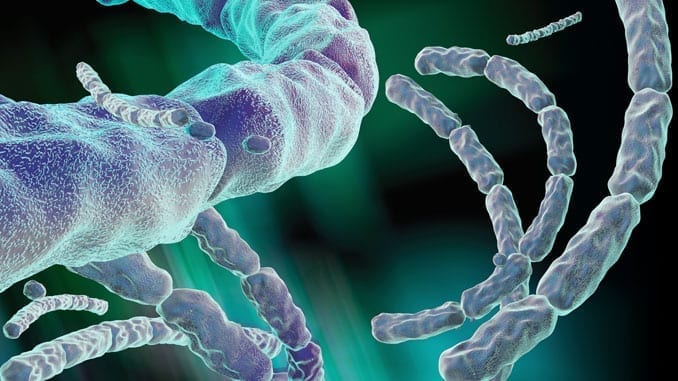 Two important manuscripts describing the animal efficacy of Elusys Therapeutics' ANTHIM (obiltoxaximab) Injection in treatment and prophylaxis of inhalational anthrax have been accepted for publication by the journal Antimicrobial Agents and Chemotherapy.
ANTHIM is a monoclonal antibody that binds to the protective antigen (PA) component of anthrax toxin. ANTHIM's toxin neutralizing activity prevents entry of anthrax toxin into susceptible cells, avoiding further spread of the toxin throughout the body and the ensuing tissue damage that leads to death. ANTHIM is supplied as single-dose vials for intravenous (IV) infusion.
The first publication, "Obiltoxaximab for Inhalational Anthrax: Efficacy Projection Across a Range of Disease Severity," describes the protective efficacy of obiltoxaximab in a series of treatment studies conducted in animal models.
The second paper, "Obiltoxaximab Prevents Disseminated Bacillus anthracis Infection and Improves Survival during Pre- and Post-Exposure Prophylaxis in Animal Models of Inhalational Anthrax," describes efficacy of obiltoxaximab in the settings of both pre‑exposure prophylaxis and post-exposure prophylaxis in animal models.
The supporting studies were conducted during development of ANTHIM, which received FDA marketing approval in March 2016.
ANTHIM is indicated in adult and pediatric patients for the treatment of inhalational anthrax due to Bacillus anthracis in combination with appropriate antibacterial drugs, and for prophylaxis of inhalational anthrax when alternative therapies are not available or are not appropriate.
"The papers are a culmination of many years of effort by our scientists and external collaborators and reflect a thorough investigation across the broad spectrum of inhalational anthrax disease in animal models," said Elizabeth Posillico, PhD, President and Chief Executive Officer of Elusys. "We are pleased to now share with the scientific community our extensive knowledge and understanding of obiltoxaximab's mechanism of action and potential usefulness in the treatment or prophylaxis of inhalational anthrax."
In November 2015, Elusys was awarded a $45M delivery order from the U.S. government to produce ANTHIM for the U.S. Strategic National Stockpile (SNS), the U.S. government's repository of critical medical supplies for public health emergency preparedness.
Anthrax is a life-threatening infectious disease caused by Bacillus anthracis.  Cases of inhalational anthrax in humans can occur through intentional spread of B. anthracis spores as a biowarfare or bioterrorism agent. B. anthracis spores introduced through the lungs lead to inhalational anthrax, which is deadly in humans.