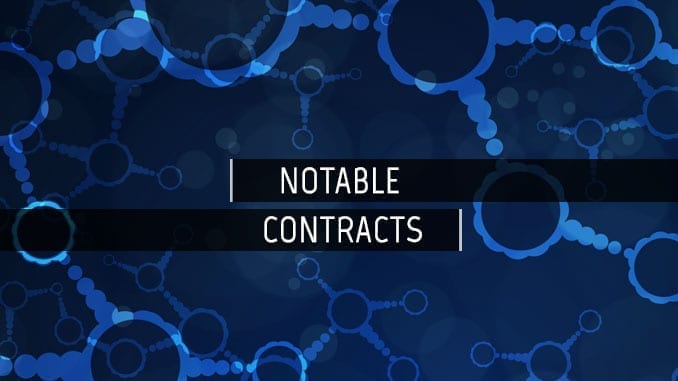 The U.S. Department of Defense has recently awarded a notable contract related to the field of chemical, biological, radiological and nuclear (CBRN) equipment or life science research of interest for potential applications in biodefense:
The Defense Advanced Research Projects Agency (DARPA) Biological Technologies Office (BTO) has awarded a new contract to Design-Zyme, LLC of Lawrence, Kansas via its Biological Technologies EZ BAA funding mechanism.
Unlike traditional BAAs, which specify topics and minimum performance requirements, the EZ BAA is open to any idea with the potential to yield revolutionary new capabilities in the biotech. This eliminates the need for proposers to search or wait for specific opportunities relevant to their expertise.
The award is valued at $749,986.
Source: FBO.gov