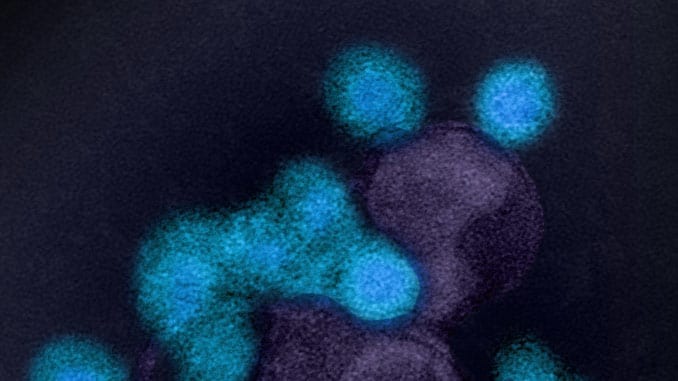 The U.S. Department of Health and Human Services' Office of the Assistant Secretary for Preparedness and Response today announced a $2.6 million agreement with DiaSorin Group to further develop a Zika virus test that may help physicians determine more quickly whether a patient was infected recently with Zika virus.
The automated laboratory test uses the company's LIAISON XL system which can test up to 120 samples at one time and generate results within an hour. Such rapid, high capacity diagnostic tests are urgently needed in the global fight against Zika.
Read also: Human Trial of Zika Vaccine Begins
DiaSorin's test is a serological test for Zika. Serological tests look for antibodies produced by the body's immune response to viruses. The body produces the earliest response to the Zika virus beginning approximately two weeks after infection and up to three months later. Serological tests are critical in determining whether someone recently was infected with Zika because most people who are infected with the virus do not develop clinical symptoms and are thus unlikely to seek testing while the virus is present in their blood, which other tests can detect.
The contract supports the development of the diagnostic test, design improvements that may be needed, manufacturing preparations and clinical trials that could support its application for FDA clearance.
"Accurate, rapid Zika diagnostic tests to determine whether someone recently has been infected are critical to ensuring the best health outcomes during the current outbreak," said Dr. Richard Hatchett, acting director for ASPR's Biomedical Advanced Research and Development Authority (BARDA). "Identifying Zika cases more quickly helps people take steps to avoid additional transmission that much sooner, which helps protect pregnant women and others at risk of Zika infection."
In the absence of congressional funding for the Zika response, HHS has repurposed $374 million from other programs to fund domestic Zika preparedness and response activities. As of August, HHS agencies have obligated $231 million of these repurposed funds. ASPR's BARDA received $85 million of these reprogrammed funds, and with today's award, BARDA has obligated $43.9 million of these reprogrammed funds to develop Zika vaccines, diagnostics, blood screening tests, and pathogen reduction technologies with private sector partners. In addition, ASPR is providing Zika-positive blood samples to help developers validate the accuracy of new diagnostic tests.
Read also: BARDA's Medical Countermeasure Response to Zika (PHE.gov)
DiaSorin Group is an Italy-based company with U.S. offices in Stillwater, Minnesota. Tests will be produced at the Stillwater facility and are expected to be sold in the U.S. following FDA clearance. After the launch in the U.S. market, DiaSorin will assess timing to apply for further clearances to make its tests available in other markets, including Europe, Brazil, and China, according to a company statement.