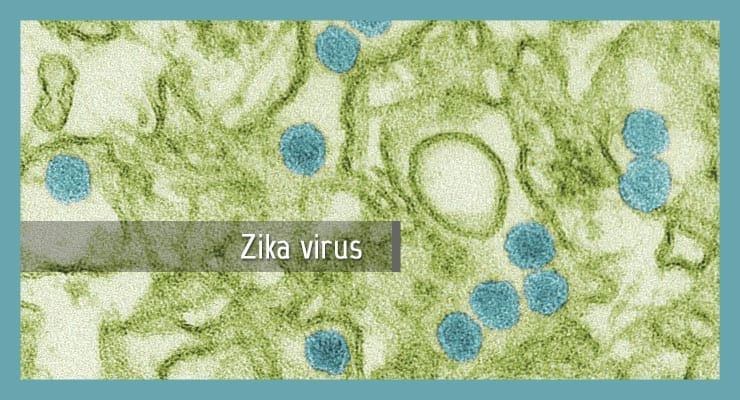 Quest Diagnostics today announced the availability of a new  antibody test service that aids the diagnosis of infection with the Zika virus.
The service is based on the Zika Immunoglobulin M (IgM) Antibody Capture Enzyme-Linked Immunosorbent Assay (Zika MAC-ELISA), developed by the Centers for Disease Control and Prevention (CDC) and authorized for emergency use by the U.S. Food and Drug Administration (FDA). The CDC has licensed the test to Quest Diagnostics and other select national reference laboratories to aid the response to the Zika emergency in the United States.
With the new service, Quest Diagnostics now provides access to Zika virus antibody and molecular laboratory test services for people in the United States and Puerto Rico.
Quest Diagnostics was the first commercial laboratory to receive FDA emergency use authorization for a Zika test, on April 28, 2016. That molecular test is intended for the qualitative detection of RNA from Zika virus in human serum specimens. On September 6, Quest expanded its molecular Zika test capabilities with the introduction of an RT-PCR Zika test service for the qualitative detection of RNA from Zika virus in serum and paired urine specimens.
Molecular RT-PCR tests identify the presence of Zika virus RNA in a specimen, while antibody serology tests identify the presence of antibodies created by the body in response to infection. Molecular RT-PCR testing is most useful up to 14 days after the onset of symptoms, depending on sample type and other factors, while IgM antibody testing is most useful two to 12 weeks following the onset of symptoms.
"Quest now provides physicians and patients with access to a robust, complementary range of Zika test options for aiding diagnosis of Zika infection," said Rick L. Pesano, M.D., Ph.D., vice president, research and development, Quest Diagnostics. "Quest's national scale, diagnostic expertise and relationships with half the country's physicians may be an increasingly important complement to public health response should the number of suspected Zika cases and demand for testing grow in the United States.
Quest operates approximately 2,300 patient service centers across the United States, more than any other commercial laboratory provider. Approximately 260 of these centers are in Florida, the first state to document cases of local transmission. Patients can provide specimens for testing at any one of these centers with a physician test order.
In addition, many healthcare providers can also collect patient specimens in their offices for testing by Quest Diagnostics. Quest Diagnostics serves half the physicians and hospitals in the United States each year.
"Commercial labs such as Quest Diagnostics can play an essential role in public health response to emerging infectious diseases like Zika," said Scott Becker, executive director, Association of Public Health Laboratories. "These organizations bring expertise, scale and logistics support, as well as access to healthcare providers and patients, that complement and extend the capabilities of our nation's public health labs."
Quest Diagnostics performs testing for its proprietary Zika RT-PCR test as well as the CDC-based Zika MAC-ELISA test at its Focus Diagnostics laboratory, a reference laboratory business of Quest Diagnostics in San Juan Capistrano, Calif. Quest performs the molecular RT-PCR Zika test for use on serum and paired urine specimens at its advanced laboratory in Chantilly, Virginia.