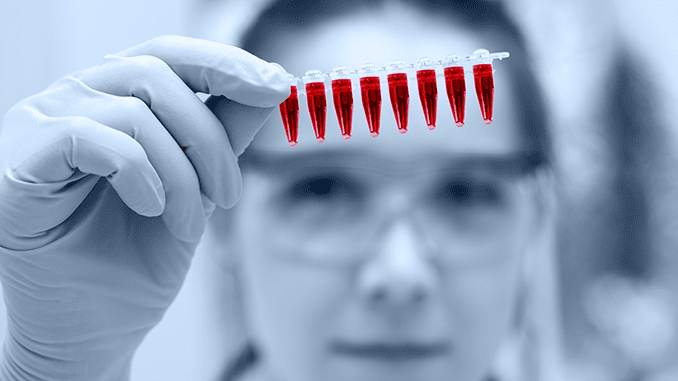 In new research funded by the Defense Threat Reduction Agency, Naval Research Laboratory (NRL) scientists are developing shark antibodies for use as chemical and biological threat detection and treatment tools.
Current detection and treatment applications use mammal antibodies. However, shark antibodies are smaller and more thermally stable when heated, allowing for greater structure and binding retention qualities. These properties allow for more consistent product development of therapeutic and diagnostic tools and reduce the logistical cost of shipping and storing since refrigeration would no longer be required.
Other advantages include the ability of single-domain antibodies to be rationally-selected, tailored to specific applications and easier to mass-produce by standard recombinant technology.
The NRL researchers recently published results in the journal PLOS ONE, demonstrating their molecular engineering of shark-derived antibodies to increase thermal stability.
"Shark derived sdAb offer an important alternative to both conventional antibodies and camelid sdAb for therapeutic, detection, and biotechnology applications," state the authors. "Through CDR grafting, coupled with site directed mutagenesis, we were successful in finding a variant of shark096 that has an increased melting temperature while maintaining high affinity."
Read more: Importance of Hypervariable Region 2 for Stability and Affinity of a Shark Single-Domain Antibody Specific for Ebola Virus Nucleoprotein.
Article adapted from original by Defense Threat Reduction Agency's Chemical and Biological Technologies Department.