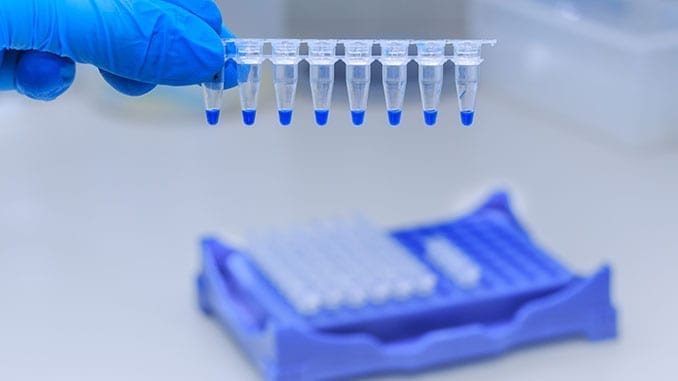 Dr. Mariana Leguia Ph.D, Head of the Genomics and Pathogen Discovery Unit at the U.S. Naval Medical Research Unit No. 6 (NAMRU-6) in Lima, Peru, recently provided insight during a scientific session at the American Society of Tropical Medicine and Hygiene (ASTMH) on how next generation sequencing (NGS) technologies are being used to advance public health research.
"This technology expands the capabilities of what we can do in a variety of areas related to genomics research, and in particular, for pathogen detection," said Leguia.
Leguia's presentation highlighted key elements about what this technology can do, how it is being implemented within the military network, and how it is beneficial to both civilian populations, as well as deployed warfighters who are at an increased risk of contracting a tropical infectious disease.  "You want to be able to rapidly diagnose the illnesses that affect the warfighter, often they are deployed in remote areas where they can be infected by viruses we don't know of," said Leguia.
"We are trying to identify pathogens that we have failed to detect using classical techniques," said Leguia. "NGS technologies help us find pathogens that escaped our initial screens because they are different from the ones we routinely test for, or because they are novel and we have never encountered them before."
When Leguia began work at NAMRU-6 five years ago there were no NGS platforms at the lab and currently there are three.
"The machines arrived, but we still did a lot of work to get people trained on their use, to develop protocols that would work for the pathogens that circulate in our area, and to let people know what this technology can do," said Leguia.
The next step for this technology is using it to understand gene expression changes in response to pathogen infection, or vaccination.
"We are trying to understand what makes gene expression rise or fall when someone is infected, and if we can measure that we can also design interventions to combat the pathogens, or improve the efficacy of vaccines," said Leguia.
Article adapted from original from Naval Medical Research Center Public Affairs.