The Centers for Disease Control and Prevention National Center for Emerging and Zoonotic Infectious Diseases Extramural Research Program Office has announced a Cooperative Agreement effort with the Kinshasa School of Public Health (KSPH) to support the assessment of clinical intervention strategies for monkeypox infections in the Democratic Republic of the Congo.
Monkeypox virus (MPXV) is found in Western and Central Africa, with the overwhelming majority of cases reported from the Democratic Republic of the Congo (DRC). The disease can cause a significant burden in forested areas of the country with incidence rates as high as 14 cases per 10,000 people. The animal reservoir is unknown and human infections are associated with bushmeat consumption and exposures to wildlife.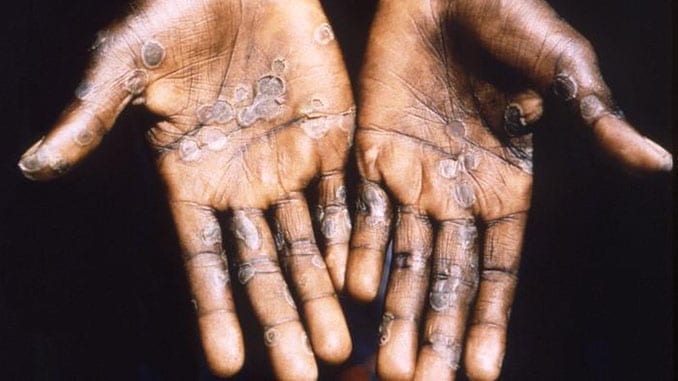 MPXV can be transmitted by a person-to-person route, and occupational infections among healthcare workers are frequently reported. The lack of current vaccination and personal protective equipment (PPE) has been noted as a hindrance to investigations of monkeypox (MPX) cases by healthcare workers.
A national MPX surveillance program has been established in the DRC, but is largely under-resourced. MPX is a notifiable condition in the DRC, meaning every case should be investigated and specimens collected for confirmation at the national reference laboratory in the DRC capital of Kinshasa.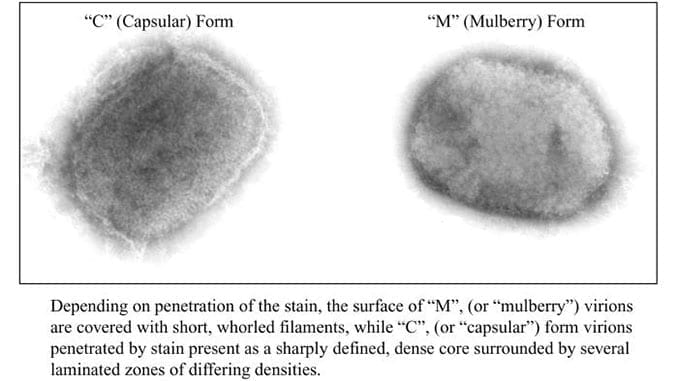 In previous years, CDC began a cooperative agreement RFA-CK-11-003 followed by RFA-CK-14-002 with the Kinshasa School of Public Health (KSPH) to enhance MPX surveillance in the Tshuapa Province. A 20-fold increase in the number of MPX cases formally investigated, from 18 to 368, was observed during the project period of the award of RFA-CK-11-003.
There has been noted improvement to surveillance and laboratory diagnosis of MPX in the DRC since then, but the risk of unreported epidemic disease in the DRC, as well as the potential spread of the virus to neighboring countries (e.g., Republic of the Congo, Sudan, Uganda, Rwanda) remains significant. Without having a better understanding of the causes and prevention strategies of human MPXV infections in the region, it is difficult to determine appropriate preparedness strategies and to inform health policies.
The purpose of this cooperative research grant is to support a project to investigate and characterize environmental and epidemiologic aspects of human MPX and to assess clinical intervention strategies in the Tshuapa Province of the DRC.
Special emphasis will be placed on investigating public health interventions to rapidly detect and prevent MPXV infections, including development of novel diagnostics, application of improved surveillance methods, and evaluation of medical countermeasures. Other research activities include working with populations of frequent zoonotic contact, with either wildlife or laboratory animals, during scientific studies.
During the first two years of the project, the awardee will continue to implement research activities initially started under RFA-CK-14-002 and finalize data collection under this award. The ongoing research study involves a protocol to evaluate the pre-exposure use of a third generation smallpox vaccine to prevent human MPXV infections.
The research aims include ecological and epidemiological components of zoonotic diseases, development of evidence-based strategies for improving clinical case management (supportive care and experimental therapies), studies to optimize infection control (pre- and post-exposure vaccination, improvement of infection control practices within communities and healthcare facilities), evaluation of community and targeted-group educational strategies, and evaluations of laboratory-based surveillance capacity.
The research activities may also extend to other zoonotic and vaccine-preventable diseases that are of importance to the DRC. This e is expected to provide the Ministry of Health and other key stakeholders with data- and evidence-based strategies for developing strategic interventions and informing policies.
This funding effort is expected to provide the Ministry of Health and other key stakeholders with data- and evidence-based strategies to develop strategic interventions and policies.
CDC notes that the total estimated funding for the five-year project period is $3,750,000.