U.S. Air Force personnel conducted training on the Transportation Isolation System (TIS), an enclosure the Defense Department can use to safely transport patients with highly contagious diseases, aboard a C-17 Globemaster III last week in South Carolina.
First implemented after the Ebola virus outbreak in 2014, the TIS was engineered to ensure service members get the proper treatment in the event they get infected with any disease during relief missions to affected areas while protecting the aircrew and support personnel.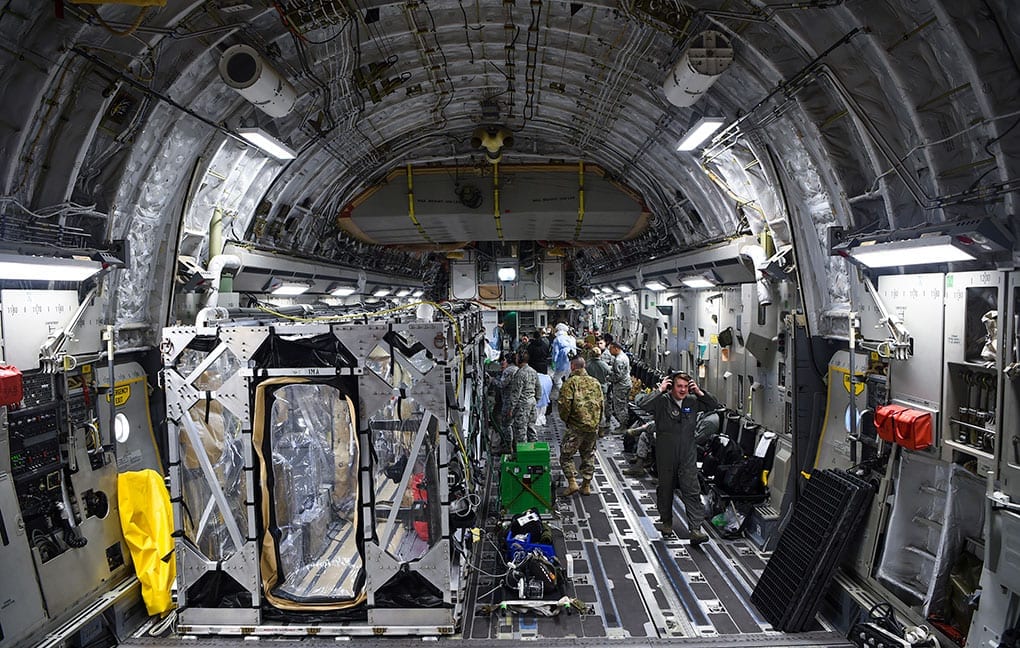 Air Force Maj. Scott King, 628th Medical Group TIS support team leader noted the unique role that Joint Base Charleston fulfilled support of the TIS mission:
"We've got Airmen from multiple career fields and areas of expertise here. This exercise includes aeromedical personnel, infectious disease doctors, critical care transport teams and TIS support team members."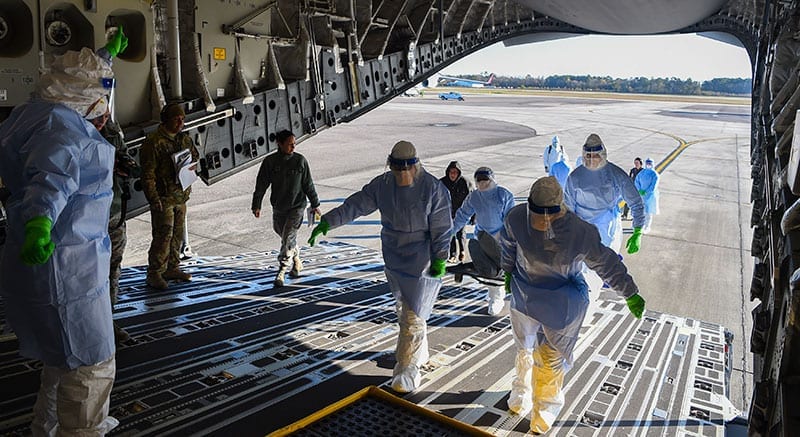 King said that Joint Base Charleston fulfilled a unique role in support the TIS mission:
"This mission capability is the only one of its kind in the Department of Defense. We're able to safely transport one or multiple Ebola infected patients if the danger of infection is ever present during a mission."
TIS training takes place roughly three times a year and lasts for four days. The training goes from initial donning and doffing protocols for personal protective equipment to actual patient transport and care. This can include treating simulated patients at the "infection scene" all the way to securing them within the TIS unit and even taking part in a simulated in-flight transport.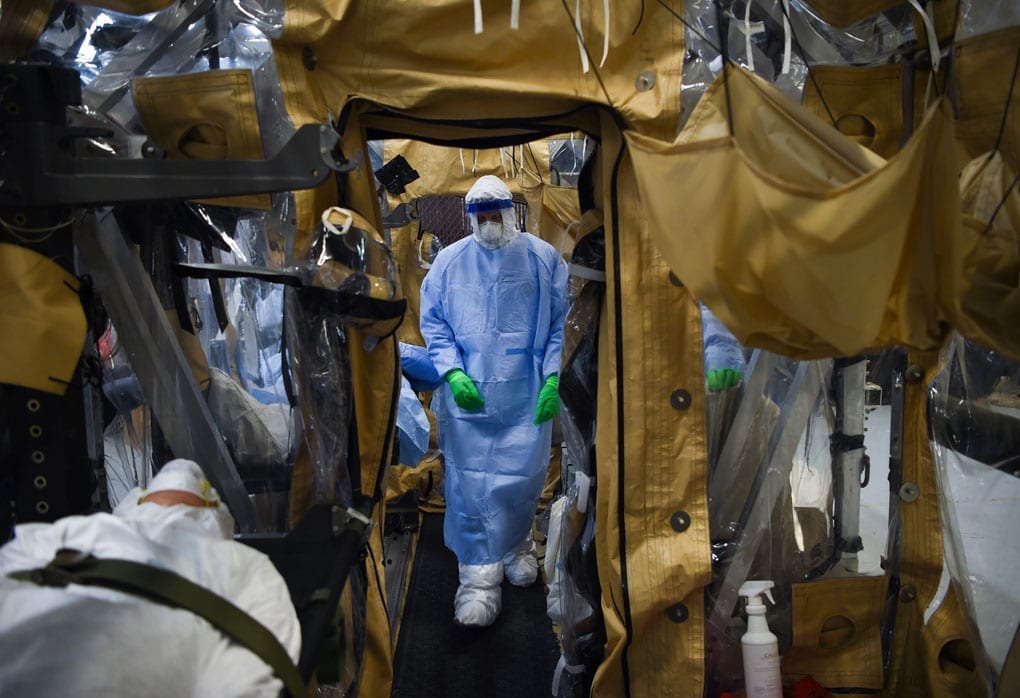 Source: Air Force Medical Service