Virtual Event
2021 Federal Wearables Summit
August 31, 2021
Virtual Event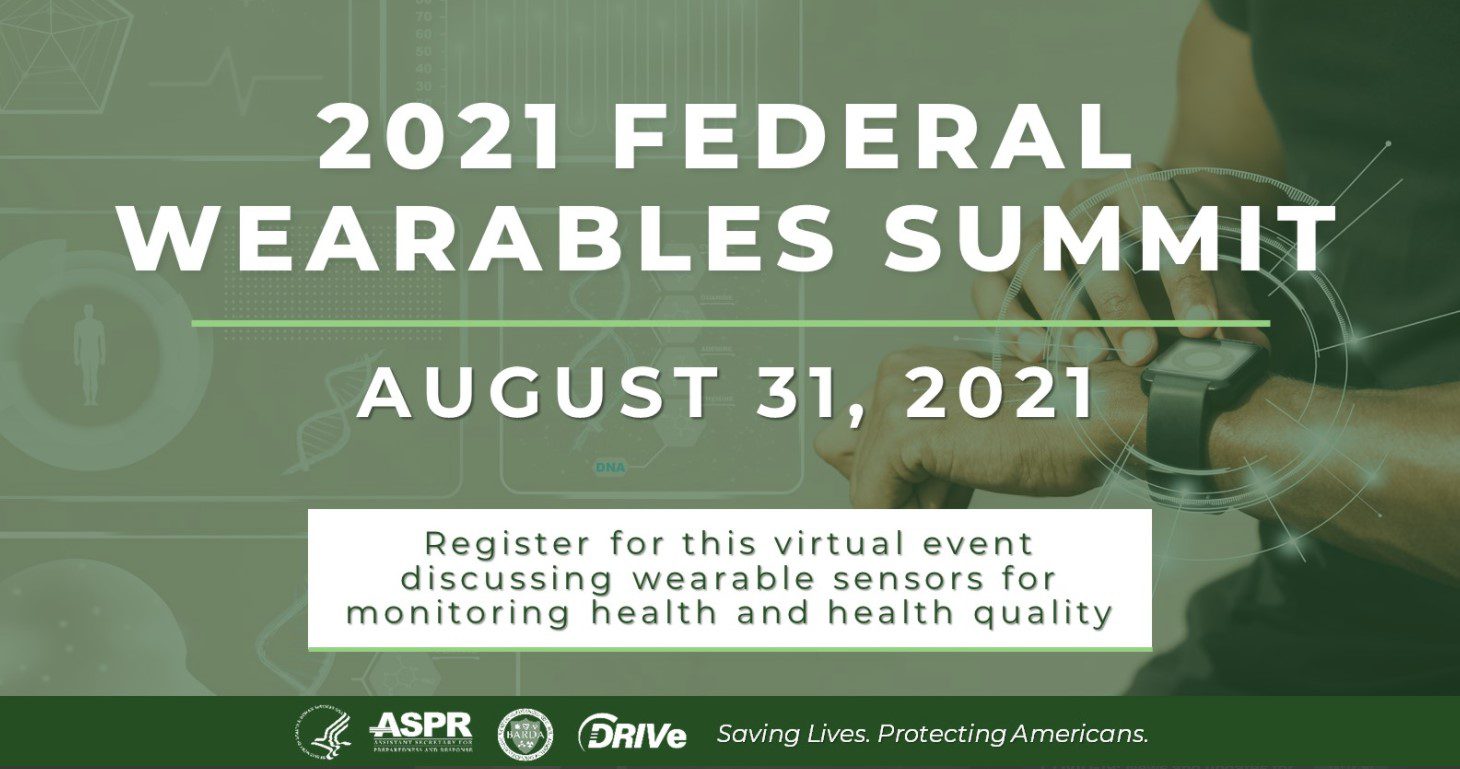 The 2021 Federal Wearables Summit is a broad effort supported by several federal agencies and intended to bring the discussion on wearable sensors for monitoring health and health quality closer to all people. The Summit is open to the public and will address issues of interest, such as the perspectives of patients and medical care professionals, data security specialists, the regulatory bodies, and federal agencies.
Highlighted panel discussions include:
Medical Care Provider's Perspective
Technology and The Consumer Health Care Experience Panel
Data Security
Federally Funded Research & Development Panel
Stakeholder Panel – The Future of Wearables for Health Monitoring
Wearables and Behavior
Visit the 2021 Federal Wearables Summit website for more information.