Virtual Event
Towards a Post-Pandemic World: Lessons from COVID-19 for Now and the Future
September 21, 2021 @ 10:00 am

-

September 24, 2021 @ 2:30 pm

EDT

Virtual Event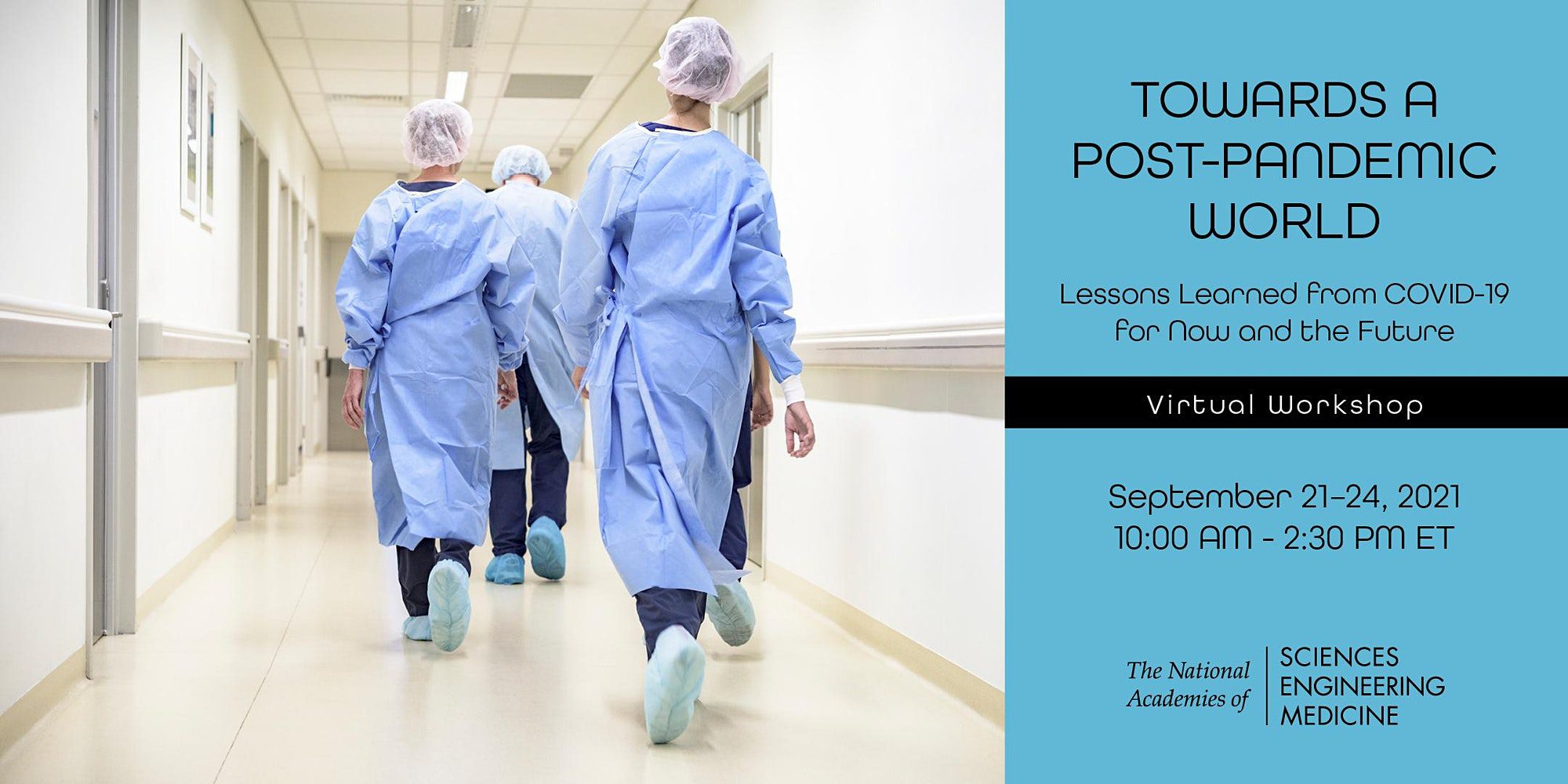 This workshop will extract lessons from the ongoing global COVID-19 response for better recovery now and better future preparedness.
September 21st – 24th, 10:00am – 2:30pm EDT
Join the Forum on Microbial Threats for an exciting virtual conversation about what we've learned from 15 months of living through a global pandemic. The workshop will broadly examine responses to COVID-19 in the U.S. and abroad, and will host retrospective and prospective discussions on the broad impacts of the pandemic on human health and society. Events will highlight successes, missed opportunities, and emerging data in order to extract key understandings that leaders in governments, public health systems, the private sector, and communities can incorporate into their ongoing pandemic responses now with a view towards enhancing resilience and preparedness for future outbreaks.
Individual workshop sessions will focus on:
Anticipated long-term effects of COVID-19 (Day 1)
Trust, engagement, and misinformation in public health (Day 2)
Key questions on interventions and recovery from COVID-19 (Day 3)
Building capacities for better pandemic preparedness and response (Day 4)
For the agenda and more information, click here.