Advances in Genome Biology and Technology (AGBT)
February 27, 2019

-

March 2, 2019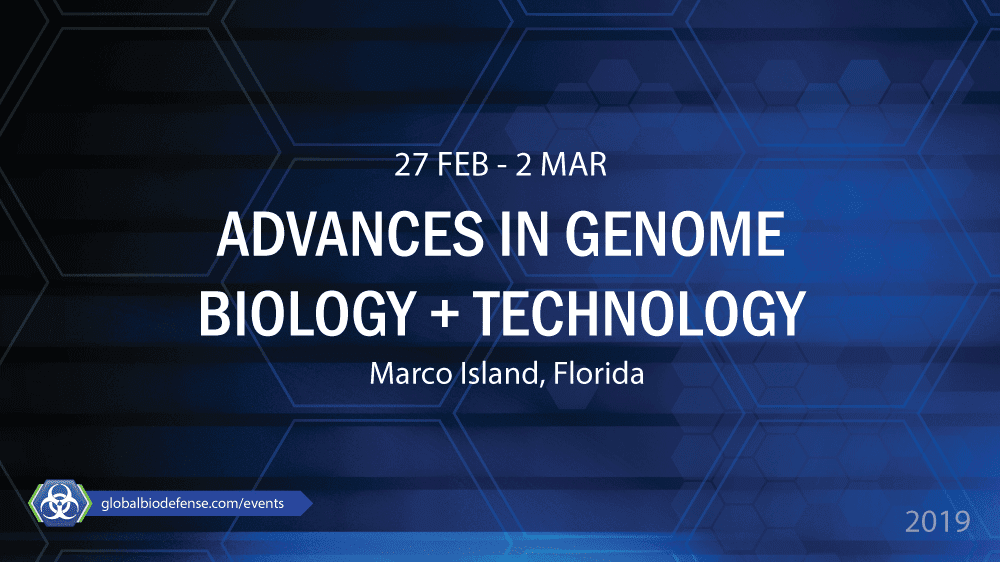 The Advances in Genome Biology and Technology (AGBT) General Meeting will be held Feb 27 – Mar 2, 2019 on Marco Island, Florida.
AGBT provides a forum for exchanging information about the latest advances in DNA sequencing technologies, experimental and analytical approaches for genomic studies, and their myriad applications.
Highlighted presentation topics include:
Heterochromatin and genome evolution
Historical pathogen population genomics using selective genome enrichment to identify non-classical drug resistance mechanisms
Identity inference of genomic data using long-range familial searches
Transcript expression-aware annotation increases power for rare variant discovery in Mendelian and complex disease
Characterization of splicing diversity and gene fusions through Nanopore sequencing
Single cell-RNA-seq identifies a unique microglia type associate with Alzheimer's disease
Spatial mapping of host-microbiome interactions in the gut
Assembly of long error-prone reads using repeat graphs
Isoform sequencing in tissues, cell types and thousands of cells
From here to Mars: How the Twins Study and the year-long ISS mission have moved us closer to the red planet
Cell atlases as road maps to human disease
A rigorous study of the need for Sanger confirmation in clinical genetic testing
Please visit the AGBT 2019 website for more information.