APPS Pathogen Bioinformatics Special Interest Group Meeting 2018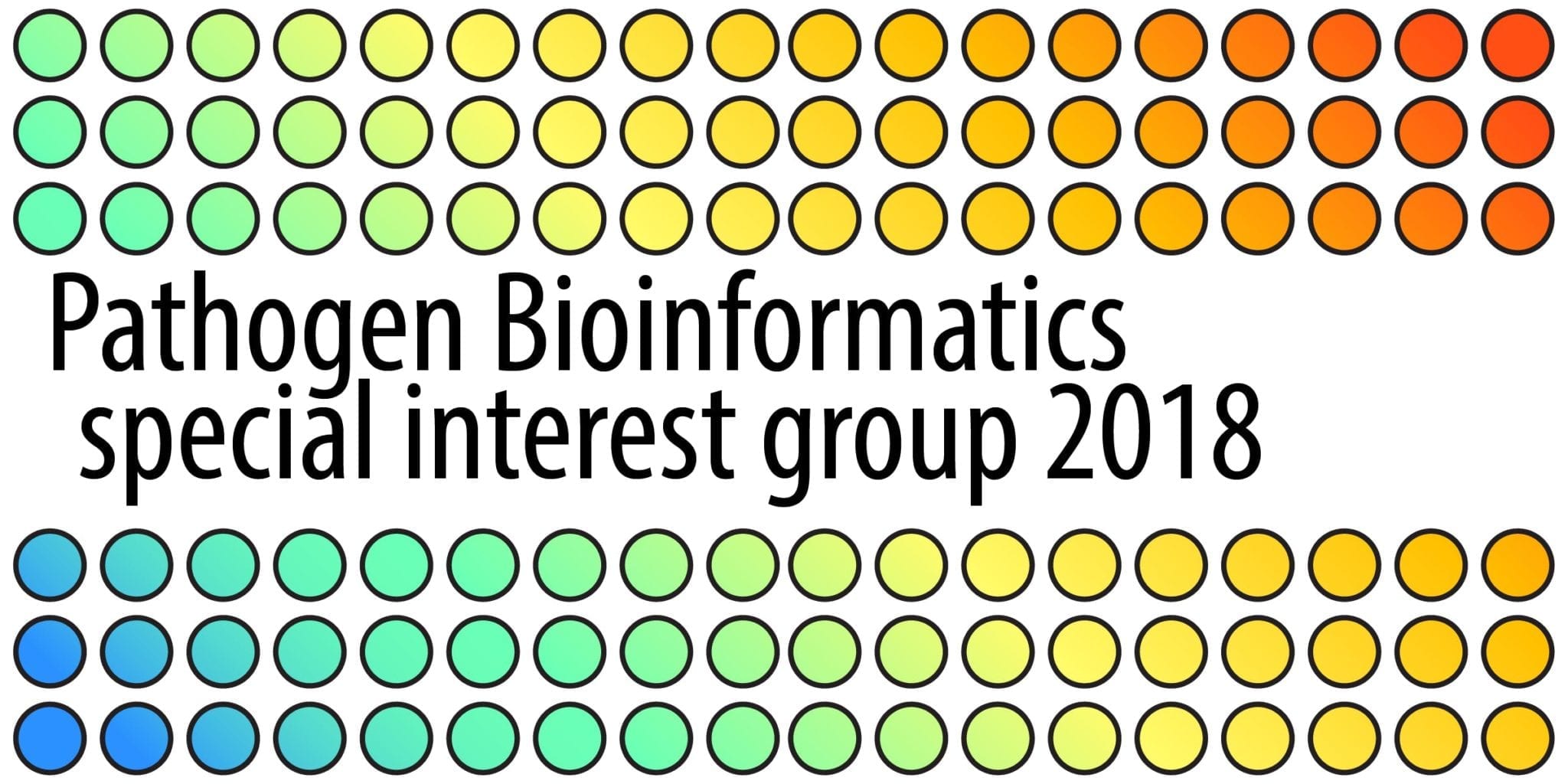 The Victorian branch of the Australasian Plant Pathology Society is hosting a Pathogen Bioinformatics special interest group meeting on the 28th November.
The scope of this meeting broadly encompasses the genomic and bioinformatic study of pathogen and pest interactions with their hosts. Similar meetings have been previously held under the name of the Australian Pathogen Bioinformatics Symposium, for more information go to https://pathogenbio.info/
Highlighted sessions include:
Emergence and evolution of plant infectious disease
Developing innovative molecular tools for arbovirus surveillance
Effects of seasonal drought and host identity on endophytic fungal communities
Sclerotinia sclerotiorum small RNAs highlight plant targets associated with quantitative disease resistance
Studying roles of mycovirus in the three way symbiotic relationship between plants, fungi and mycovirus through small RNA profiles
Sequence analysis for hyper-variable proteins: finding order in chaos
Shiny apps for 'Omics research
Comparative genomics of the wheat fungal pathogen Pyrenophora tritici-repentis reveals ancillary gene groups
Dissecting the Parastagonospora nodorum-wheat pathosystem with genetics
Pangenomics and gene clustering of Parastagonospora nodorum
Mining Fusarium oxysporum for effectors
Registration will be free for APPS members and $25 for non-members
We encourage you to submit abstracts and expression of interest for presentations to austpathbio@gmail.com.
For further updates, check https://pathogenbio.info/