Biology of Anthrax 2016
November 15, 2016

-

November 18, 2016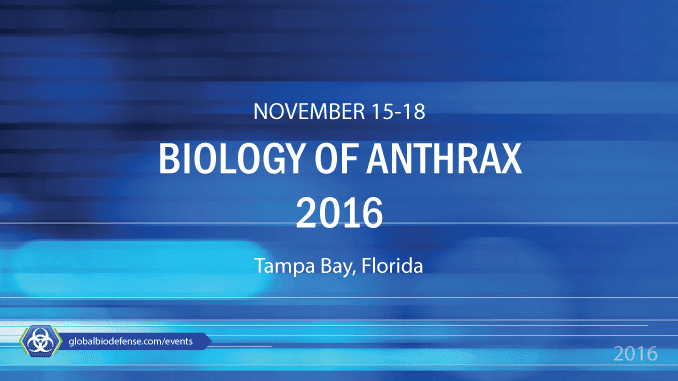 The Biology of Anthrax conference will be held November 15-18, 2016 in Tampa Bay, Florida.
This conference aims to bring together investigators active in this area with a view to sharing observations and ideas and fostering new collaborations and synergies.
Highlighted presentations include:
Genomic investigations of anthrax outbreaks
Bacillus cereus biovar anthracis: An emerging anthrax-causing pathogen in sub-Saharan Africa
Aerosol dispersion and deposition of Btcry-, a new spore simulant for spores of Bacillus anthracis
Inhalational anthrax animal models for product development under the animal rule
Efficacy assessment of anthrax vaccines and therapeutics in rabbits
Abrogation of B. anthracis virulence by selective removal of the protective polypeptide capsule
Licensure of antibodies. BLA submission and approval process
Please visit the Biology of Anthrax website for more information and registration.