CBRN International 2017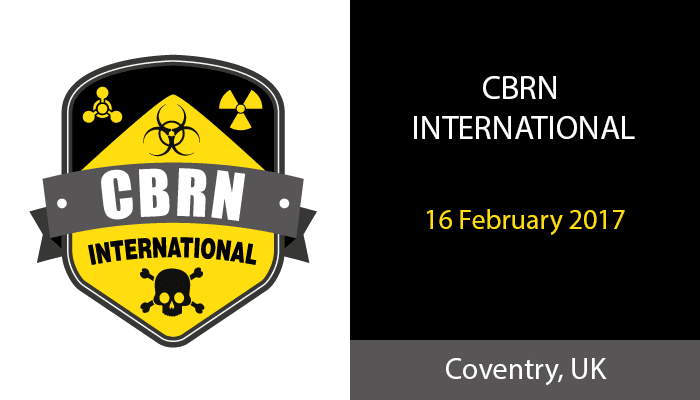 Now in its third year, CBRN International, formerly known as CBRN First Response, will take place February 16, 2017 in Coventry, UK.
Supported by the UK National CBRN Centre, this one day event will bring together more than 300 global military and emergency service personnel involved in tackling CBRN threats.
Highlighted topics include:
Collaborating symptom recognition software with portable detection systems
A dynamic multiagency approach to countering CBRN threats
Detection, traceability & triage methodologies and technology
The OPCW and the ban on chemical weapons: meeting new and old challenges
Considering human factors and response in disaster management training
Mass decontamination scenario after a radiological dispersal device (RDD)
CBRN decontamination solutions for national response teams
Increasing detection capabilities of dual use agents
Please visit the CBRN International website for more information and to register.
Global Biodefense is an official media partner of CBRN International 2017.