CBRNe Summit Asia 2016
December 5, 2016

-

December 7, 2016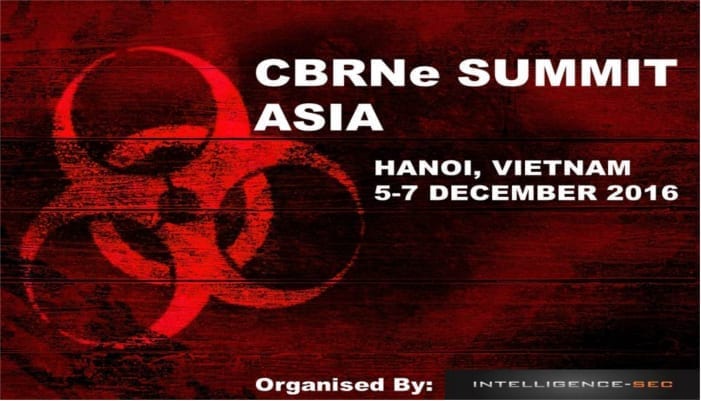 The CBRNe Summit Asia 2016 conference will be held December 5-7, 2016 in Hanoi, Vietnam.
This event features stakeholder presentations on all aspects of CBRNe defense, allowing you to develop your understanding of the threats faced across the CBRNe domain.
Highlighted topics include:
Regional CBRNe Capabilities and Developments
Vietnam CBRNe Capabilities and Threats
Japan's preparations for the 2020 Olympic Games
Biological Threats and Countermeasures
Countering IED's in major cities
Radiation Monitoring and Threats
Nuclear Security Challenges
In-depth presentations will be made by officials from the governments of Vietnam, Thailand, Hong Kong, China, Malaysia, Laos, Brunei, Philippines, Japan, Cambodia, Myanmar, Indonesia, USA, Italy and more.
Please visit the CBRNe Summit Asia website for more information and to register to attend.
Global Biodefense is an official media partner of CBRNe Summit Asia 2016.