Hemorrhagic Fever Viruses Symposium
December 4, 2016

-

December 8, 2016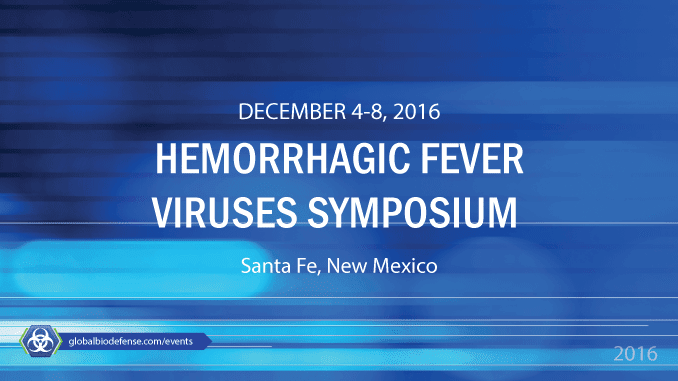 Keystone Symposia's Hemorrhagic Fever Viruses event will be held December 4-8, 2016 in Santa Fe, New Mexico.
Viral Hemorrhagic Fevers (VHF) are caused by a disparate group of viruses from four different virus families – Arenaviruses, Bunyaviruses, Filoviruses and Flaviviruses. These viruses share common pathogenic features and have a substantial public health impact with few effective vaccines or antivirals available.
The meeting is designed to bring together the research communities to discuss current research and diagnostic and medical countermeasures developments.
Highlighted focus areas include:
Methods employed to subvert host innate immune responses
Mechanisms causing endothelial dysfunction and coagulopathy
Contributions of host genetics in disease progression
State of the art in diagnostics
Promising candidate vaccines and therapeutics
Please visit the Hemorrhagic Fever Viruses Symposia website for more information and registration.