APG Advanced Planning Briefing to Industry
January 30, 2017

-

February 2, 2017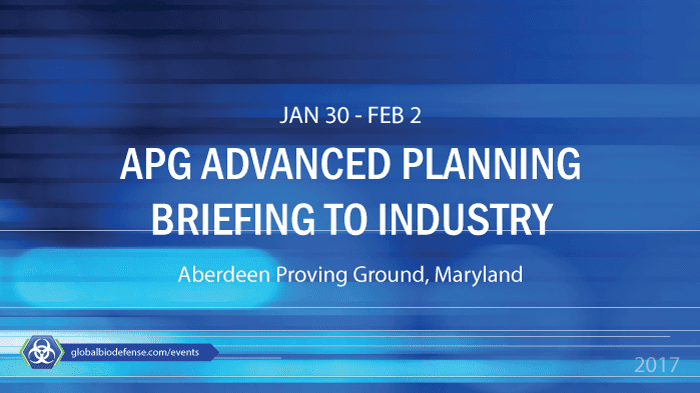 Team Aberdeen Proving Ground (APG) is hosting the fifth annual Advanced Planning Briefing to Industry (APBI) on January 30 – February 2, 2017 at Aberdeen Proving Ground (APG), Maryland.
The goal of the APBI is to provide the industrial base with networking opportunities and information on upcoming and long-term potential contracting opportunities for mission areas that focus on: Command, Control, Communications, Computers, Intelligence, Surveillance and Reconnaissance (C4ISR); Research and Development (R&D); Chemical/Biological Defense (CBD); and APG Garrison.
Advance registration is required and is available here.