CBW Symposium 2016
June 8, 2016

-

June 10, 2016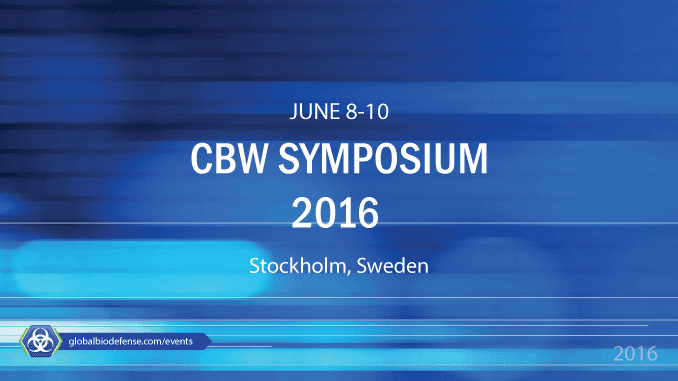 The 12th International Symposium on Protection Against Chemical and Biological Warfare Agents, CBW Symposium 2016, will be held June 8-10, 2016 in Stockholm, Sweden.
The symposium gathers stakeholders in chemical and biological defense from around the world to discuss the latest in threat mitigation practices, policies and equipment.
Topics cover the full spectrum of readiness and response considerations, from threat surveillance and mobile response to decontamination and forensic analysis.
Disaster medical management, nonproliferation, countermeasure development and long-term impact of threat agent exposure will also be highlighted.
Please visit FOI's CBW Symposium 2016 website for more information and to register.