EIS 2019 – CDC Epidemic Intelligence Service Conference
April 29, 2019

-

May 2, 2019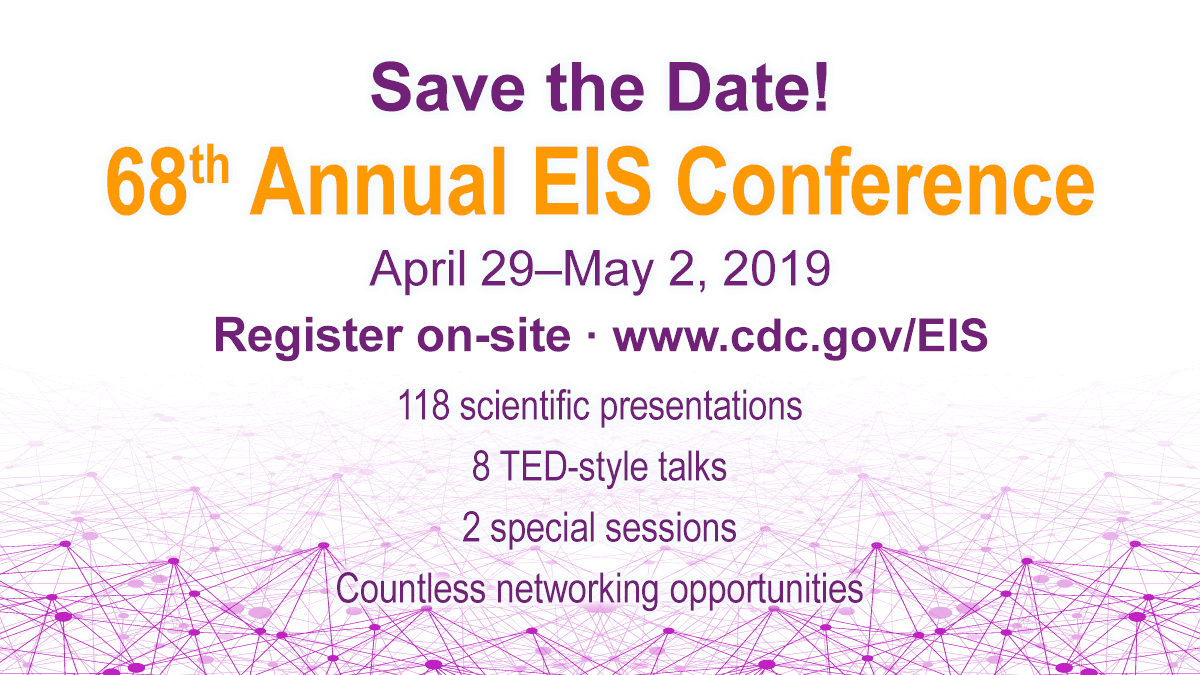 CDC's 68th annual Epidemic Intelligence Service conference starts April 29. Join CDC disease detectives, alumni, and the public health community to learn about leading-edge public health investigations.
The annual EIS conference is the nation's premier epidemiology conference where EIS officers share their work in leading-edge investigations, scientific findings, and forward-thinking strategies to inform improvements in public health—all while gaining valuable presentation experience. EIS officers engage in professional networking sessions, recognition ceremonies and various learning opportunities.
Free and open to the public, this conference draws a diverse attention each year from various public health sectors around the world—from epidemiology and laboratory science sleuths and public health organizations to EIS alumni, news media, and prospective applicants.
When a killer bacterium unleashes an outbreak on a beach town, unlikely partners work to find the water source. Hear more about this and other topics in live streamed TED-style talks at the 68th Annual Epidemic Intelligence Service Conference. https://bit.ly/2Geb3CcExternal
Please visit the CDC's Epidemic Intelligence Service Conference for more information.