EMS World Expo 2016
October 3, 2016

-

October 7, 2016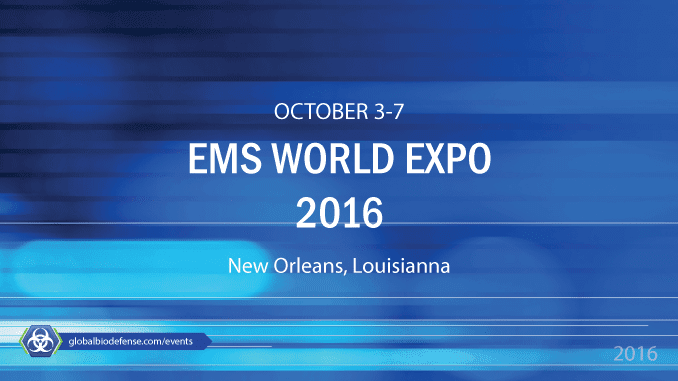 The EMS World Expo 2016 is scheduled to take place October 3-7, 2016 in New Orleans, LA.
The event offers the latest products and technologies for emergency medical services, as well as more than 130 CEU sessions across 8 tracks led by industry experts.
The event is hosted in partnership with the National Association of Emergency Medical Technicians (NAEMT).
Please visit the EMS World Expo 2016 website for more information and registration.