ABSA Biological Safety 2016
September 30, 2016

-

October 5, 2016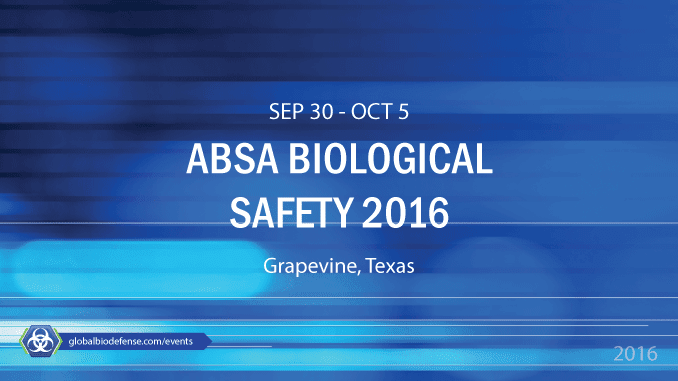 The 59th Annual Biological Safety Conference (ABSA 2016) will be held September 30 – October 5, 2016 in Grapevine, Texas.
The event offers subject-matter-expert keynotes, papers, panels and exhibits highlighting best practices and hands-on skills crucial for today's biosafety and biosecurity professionals
An intensive preconference educational course offering is also available.
Please visit the ABSA 2016 website for more information and registration.