Fire Rescue International 2016
August 17, 2016

-

August 20, 2016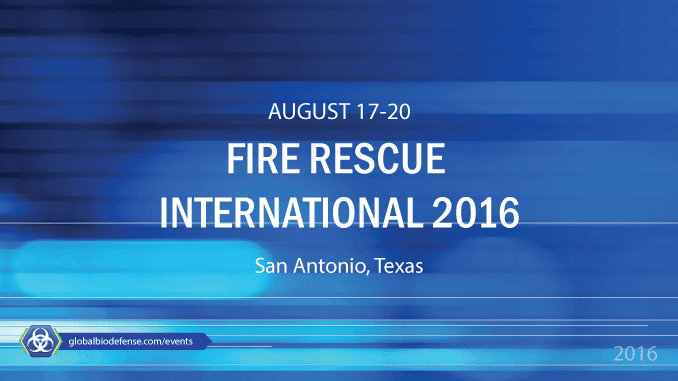 The International Association of Fire Chiefs (IAFC) – FRI 2016 Fire Rescue International conference will be held August 17-20, 2016 in San Antonio, Texas.
This annual event features extensive exhibits, educational tracks and panel discussions among fire chiefs on topics important to fire and emergency service leaders.
Highlighted sessions include:
Basic Terrorism Awareness for the Fire Services
Current Terrorist Threats, Tactics, Techniques and Procedures
National Counterterrorism Center Panel Discussion
Special Events Management and the Fire and Emergency Services
Enhanced Decision-Making During Initial Operations at Surge Events
Collaboration During Disasters: A Qualitative Multiple-Case Study
Initial Incident Command for Special Operations Responses
Please visit the FRI 2016 Fire Rescue International website for more information and registration.