Health Communication, Marketing, and Media
August 23, 2016

-

August 25, 2016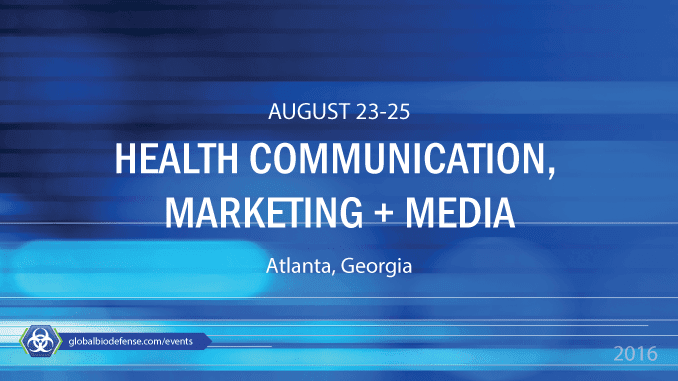 The Centers for Disease Control and Prevention (CDC), the National Public Health Information Coalition, and the Society for Health Communication will host the 10th annual National Conference on Health Communication, Marketing, and Media from August 23 – 25, 2016 in Atlanta, GA.
This conference brings together individuals representing academia, public health researchers and practitioners from federal and state government and the private sector in a forum focused on the future of health communication, marketing, and media practice.
Emerging trends, applications, and lessons learned that can contribute to the success of health communication and marketing programs will be discussed, including the use of internet and new communication technologies (e.g., digital productions such as podcasts and video games, social media, SMS texting).
Please visit the CDC's conference website for more information and to register.