GMU Biodefense PhD Information Session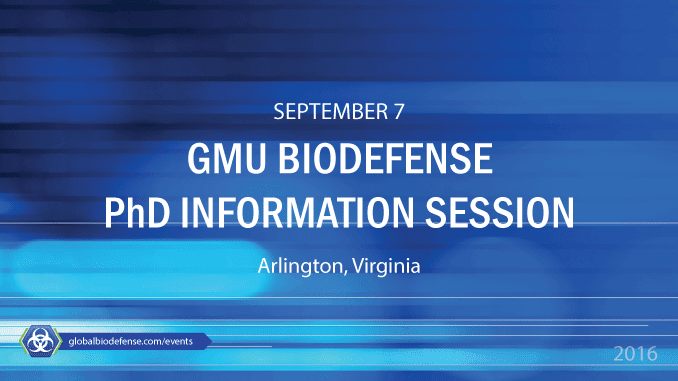 The George Mason University (GMU) Schar School of Policy and Government will be hosting a PhD Information Session on Wednesday, September 7, 2016 from 7:00pm-8:30pm in Arlington, Virginia.
Drawing on world-class original research and high-level practical experience, GMU faculty prepare students to be creative and effective participants in policy-making and political discourse.  By working closely with these faculty to conduct research that influences decisions at the local, national and international levels, GMU PhD graduates emerge prepared for high-powered careers in the public, private, and nonprofit sectors.
Please visit the GMU Biodefense Pandora Report website for more information.
Global Biodefense is an official media partner of the GMU Biodefense program.