IDRC Davos 2016
August 28, 2016

-

September 1, 2016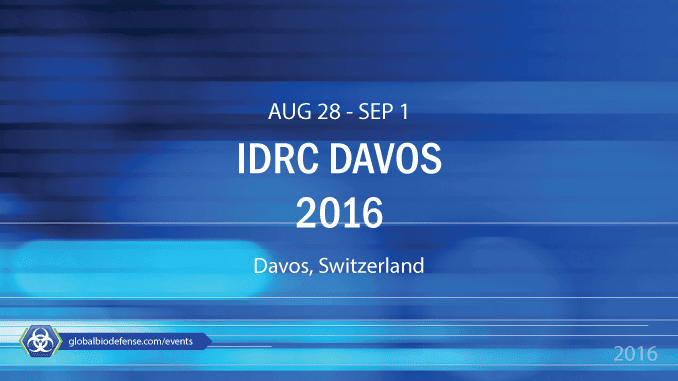 The 6th International Disaster and Risk Conference IDRC Davos 2016 will be held August 28 – September 1, 2016 in Davos, Switzerland.
The event, organized by GRF Davos, attempts to find solutions to today's challenges by managing risks, reducing disasters and adapting to climate change.
Focusing on a multi-sectors, multi-stakeholders and multi-disciplines approach IDRC helps to build stronger ties with adequate public-private partnership models among risk management communities and sectors, enabling a move towards a truly integrative way of thinking about disasters and risks.
The conference outcomes shall contribute to a successful implementation of the Sendai Framework for Disaster Risk Reduction 2015-2030 (SF DRR) to reduce disaster risks from all natural, biological, technological and social hazards and risks.
Highlighted topic areas include:
Terrorism
Environmental/ biological risks
Sovereign risk financing tools, insurance
Harmonization of DRR and climate change adaptation
Vulnerability and resilience
Safety and security
Education, training, capacity building
Please visit the IDRC Davos 2016 website for more information and registration.