Infectious Disease Risks of Human Cellular and Tissue Products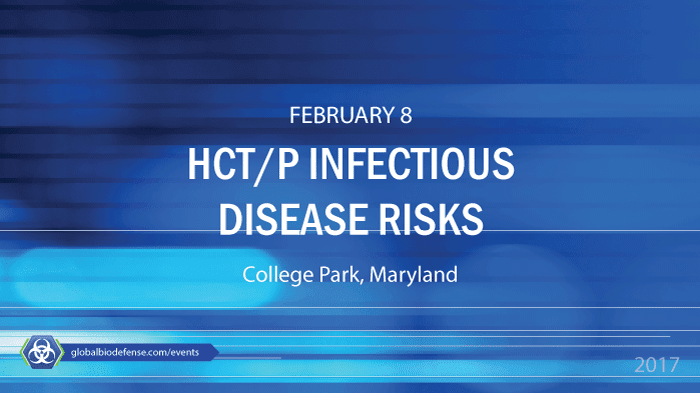 The Food and Drug Administration (FDA) will host a public workshop entitled "Identification and Characterization of the Infectious Disease Risks of Human Cells, Tissues, and Cellular and Tissue-based Products" on February 8, 2017 in College Park, Maryland.
This workshop will describe currently available scientific methods to characterize both epidemiologic and biological features of emerging diseases and disease agents, and discuss their potential use in evaluating HCT/P infectious diseases risks for the purpose of identifying new RCDADs for the purposes of the HCT/P regulatory framework.
Assessing the overall risk of a particular disease agent or disease to recipients of HCT/Ps requires consideration of multiple factors, including the presence of the disease agent or disease in the donor population, potential for transmission by an HCT/P, and the potential morbidity or mortality in the recipient. In many cases, information for one or more of these factors may be limited or incomplete.
Advance registration is required.