NACCHO 2016
July 19, 2016

-

July 21, 2016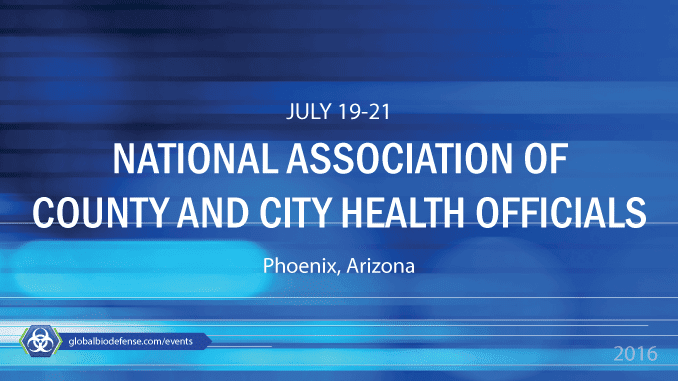 The National Association of County and City Health Officials NACCHO Annual Conference 2016 will be held July 19-21, 2016 in Phoenix, Arizona.
This event is the largest gathering of local health department leaders and other public health professionals in the United States, drawing an average of 1,300 attendees. Attendees also include NACCHO's partners from other national public health organizations and associations, representatives from state and federal agencies and schools of public health, and leaders of state associations of county and city health officials.
NACCHO Annual offers strategies, tactics, and hands-on experience and innovative solutions for the challenges that local health departments face, including emerging thinking on accountable care organizations, community health needs assessment, community benefit program practices, evidence-based practices, and the social determinants of health.
Highlighted topics include:
Emergency Communication Strategies for Equity in Medical Countermeasure Access
Vector-Borne Disease Control Programs
Federal Policy Perspectives: Collaborating to Strengthen Local Public Health
Foundational Public Health Services Framework in Metropolitan Agencies
The Role of Local Health Departments in Supporting Health in All Policies
Strengthening Capacity for Foodborne Illness Surveillance and Outbreak Response
Please visit the NACCHO Annual Conference 2016 website for more information and registration.