NEIDL Annual Meeting – National Emerging Infectious Diseases Laboratories
March 11, 2019 @ 6:30 pm

-

7:30 pm

EDT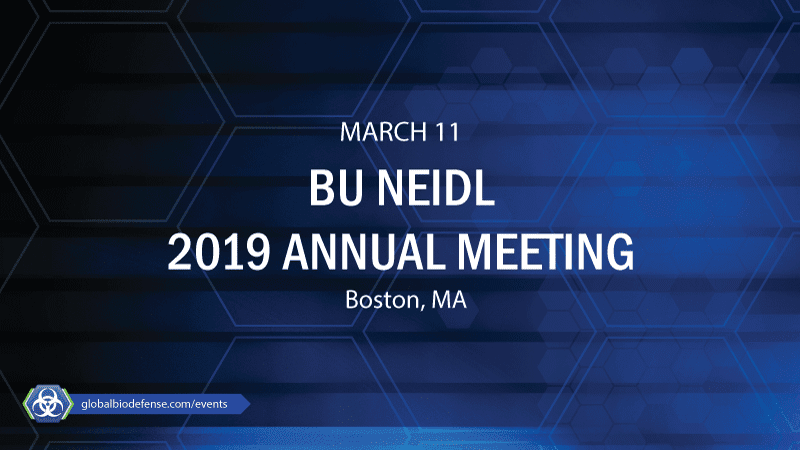 The National Emerging Infectious Diseases Laboratories (NEIDL) of Boston University will hold a public annual meeting on Monday, March 11, 2019.
The research activities of the NEIDL faculty focus on pathogenesis of emerging viral, bacterial, and protozoa parasitic pathogens and continue to be supported by significant external grant funding.
NEIDL investigators have successfully competed for over $20M in research and support during FY18 year. Funding comes from a variety of competitive sources, including the National Institutes of Health, the Department of Defense, the pharmaceutical industry, and private foundations, as well as subcontracts with faculty at collaborating institutions.
Please visit Boston University's NEIDL Annual Meeting website for more information.