Space & CBRNE Threats Joint Workhop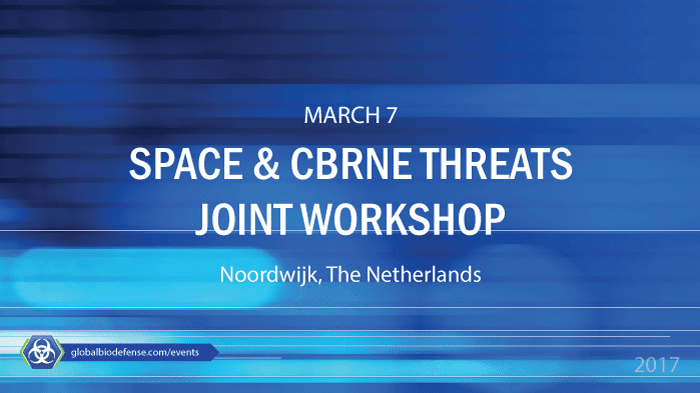 A Joint Workshop on Space and CBRNE (Chemical, Biological, Radiological, Nuclear and Explosive) threats will be held on March 7, 2017 in Noordwijk, The Netherlands.
The event, hosted jointly by the European Space Agency (ESA) and European Defence Agency (EDA), will  gather stakeholders to discuss the possible role of space services in addressing CBRNE risks, to inform the stakeholder and user community about completed and on-going initiatives in the CBRNE domain and to announce the upcoming Invitation to Tender (ITT) on Space Based Services in Support of CBRNE operations.
Participation is particularly encouraged from ESA and EDA (participating) Member States, users operating in both civilian and security environment (e.g. Ministries of Defence, first responder organizations), experts, service providers and technology providers who are involved in the CBRNE domain.
Attendees should have an interest in exploiting space systems for providing fast and accurate response to CBRNE threats, increasing public situational awareness, enhancing prediction and early warning.
Please visit the ESA's Space and CBRNE Threats Joint Workshop website for more information.