Superbugs & Superdrugs 2019
March 18, 2019

-

March 19, 2019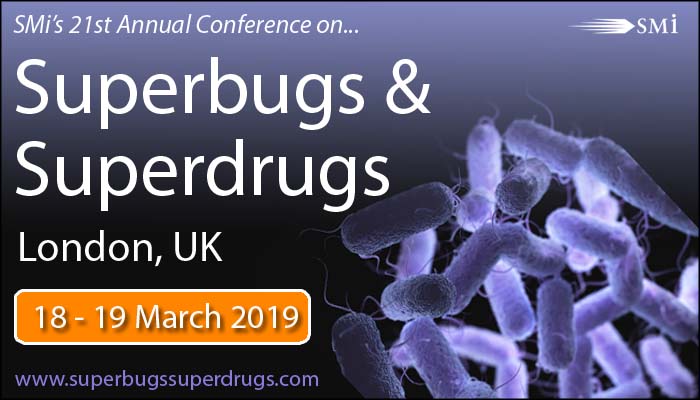 SMi Group's Annual Superbugs & Superdrugs conference will take place 18-19 March, 2019 in London, UK.
This year's event will gather leaders from pharmaceutical companies, academia and the wider scientific community together with regulatory agencies and public-private partnerships, to discuss the growing threat of antibiotic resistance.
Highlighted session topics and focus areas include:
Development of a pipeline of lysins for infections caused by multidrug-resistant gram-negative bacteria
Anti-infective research: funding, filing and finance
Developing target product profiles for priority pathogens
How to mobilize private investors for antibiotic drug development
Wellcome Trust: funding opportunities for anti-infective research
Considerations for beta-lactams paired with beta-lactamase inhibitors
A unique combination antibiotic therapy at Helperby
Ridinilazole for the treatment of C. difficile
Developing new therapies for fungal infection
Pharmacodynamics to accelerate antimicrobial drug development for AMR
Opportunities and challenges involved in pre-clinical development of novel immunotherapies
Evaluations in prophylaxis and treatment murine models of pneumocystis pneumonia
To register visit www.superbugssuperdrugs.com/globalbiodefence
Global Biodefense in an official media partner of Superbugs & Superdrugs 2019.