World CBRN & Medical Congress 2018
October 17, 2018

-

October 19, 2018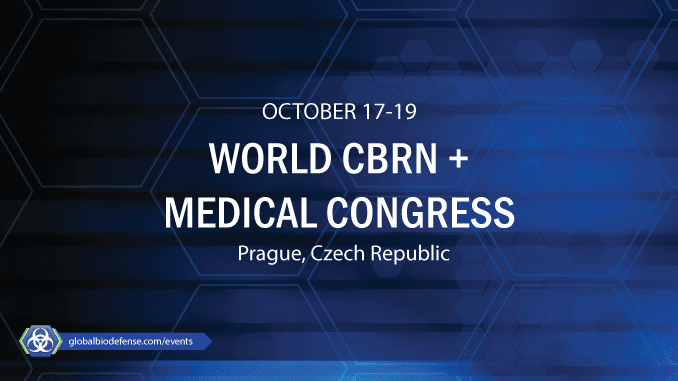 The 2018 World CBRN & Medical Congress (CEBIRAM) will be held 17-19 October 2018 in Prague, Czech Republic.
The event is a forum to discuss a wide range of aspects related to prevention from, protection against and response to CBRN threats.
Highlighted session topics include:
Chem-Bio Threats-Prevention and Efficient Response
The Israeli Model of Hospital Preparedness to Chemical Warfare and Terror Events
New Developments for Diagnosis and Treatment of Nerve Agent Poisoning
Telemetric Systems – Surgical Operations in The War Zone
NATO Bio Responsiveness
Special Operations Medical Capability Development
Please visit the World CBRN and Medical Congress website for more information.