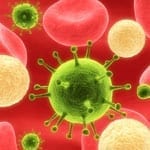 A robust panel of speakers chaired a forum this morning at the ASM Biodefense and Emerging Infectious Diseases Research Meeting to discuss the National Science Advisory Board for Biosecurity (NSABB) recommendations on publication of controversial H5N1 influenza research.
Among those presenting were H5N1 Researcher Ron A.M. Fouchier, Ph.D.; Bruce Alberts, Ph.D. Editor-in-Chief of Science; Anthony S. Fauci, M.D., Director of the National Institute of Allergy and Infectious Diseases (NIAID); and Michael T. Osterholm, Ph.D., MPH, Director of the Center for Infectious Disease Research and Policy (CIDRAP).
Follow the link to view the recorded video of the session on ASM's website: Discussion of NSABB's publication recommendations for the NIH-funded research on the transmissibility of H5N1.