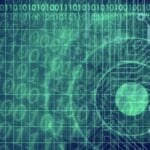 The Defense Threat Reduction Agency (DTRA) recently announced a task order award to L-3Corporation for "MAZe Computational Improvements" under the agency's Weapons of Mass Destruction Indefinite Delivery/Indefinite Quantity (WMD ID/IQ) effort. 
The company will provide a software component needed to enhance counter-WMD capabilities to meet current threat challenges, improve Nuclear Weapons Effects simulation capabilities, and develop analytical tools and technology to "detect, characterize, confront, defeat, protect against and remediate the full spectrum of CBRNE threats". 
L-3Corporation has worked on the development of MAZe for over two decades, has in-depth knowledge of the proprietary code and is cited by DTRA as being the only contractor capable of providing the required improvements to MAZe on the basis of technical complexity, cost efficiency, operational need and risk. Based on these factors, DTRA did not request proposals for this work from the four other WMD ID/IQ awardees. 
The period of performance will be 11 months from the contract start date and the cost of the work is estimated at $640,000. 
The announcement further notes that L-3 is in the process of spinning off a new company called Engility. This entity was registered with the Securities and Exchange Commission in July 2012 and while a novation agreement between L-3 and Engility has not transpired at the time of this award, it may possibly occur during the period of performance. 
The action was announced under Solicitation Number: DTRA01-03-D-0013.