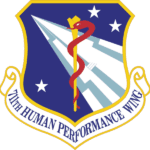 The U.S. Air Force Research Laboratory has issued an annual renewal notice for a Broad Agency Announcement (BAA) seeking proposals for clinical research, aerospace medicine, human performance research and expeditionary medicine.
The effort highlights a need for advanced science and technologies that will support:
Novel methods to enhance biological or chemical agent surveillance and detection systems
High-capacity hand-held detectors for accurate identification of chem-bio threats
Informatics to improve "Detect to Warn' biosurveillance situational awareness
Automated monitoring of indoor structures and ventilation systems for threat agents
Novel non-pharmaceutical therapeutics (e.g. hyperbaric medicine)
Health effects of emerging contaminants, desert dust and nanoparticles
Wound treatment devices for expeditionary medicine
Monitoring of subtle changes in moderate to severe traumatic brain injury patients
Field-deployable rapid and accurate radioanalytical laboratory (rugged, air-transportable)
Point-of-care laboratory diagnostics and ruggedization of diagnostic or detection platforms
Medical effects of pharmaceuticals and therapies on aircrew performance
Filter enhancements for CBRNE protective equipment
A wide range of other human performance and expeditionary medicine topics are detailed in the official solicitation. 
The BAA is overseen by the 711th Human Performance Wing. The Air Force anticipates awarding 5-6 awards per year each with an estimated value between $50,000 to $5,000,000. 
Further details are available under Solicitation Number BAA-11-01-HPW. The opportunity remains open until December 15, 2015.