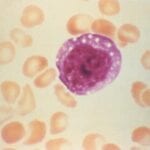 The United States Army Medical Research Acquisition Activity (USAMRAA) has awarded a sole source contract to Althea Technologies Inc. of San Diego, Ca., for completion of manufacturing and stability testing for Hantaan and Puumala DNA plasmids.
Althea Technologies is currently manufacturing the DNA plasmids for the Armyunder an existing contract W81XWH-09-P-0645 and it is these lots that require formulation, fill/finish, release and stability testing. Althea's testing procedures have been submitted to, and approved by, the FDA. 
The new contract requires certificates of analysis and complete stability data packages, including 48 months of testing on all lots of product used in clinical investigations, to be submitted to an existing Investigational New Drug (IND) application to the US Food and Drug Administration (FDA). 
The estimated price to conduct formulation, fill/finish, release and stability testing is $413,100K over 60 months.  The company was previously awarded  $2,196,746.00 under contract W81XWH-09-P-0649 (August 2009).
About Hantaviruses
Four hantaviruses-Hantaan virus, Seoul virus, Dobrava virus and Puumala virus-are known to cause hemorrhagic fever with renal syndrome (HFRN). Hantaan virus causes the most severe form of hemorrhagi and afflicts tens of thousands of people annually.
Hantaviruses are assigned to categories A and C on the National Institute of Allergy and Infectious Diseases (NIAID) Priority Pathogens list and to category C on the Centers for Disease Control and Prevention (CDC) Emergency Preparedness and Response list of bioterrorism agents/diseases.
Because of the global distribution of hantavirus, the historical association of HFRS-causing viruses with military operations and the recent emergence of the virus causing hantavirus pulmonary syndrome (HPS), efforts are continuing to develop safe and effective hantavirus vaccines.
Read more about the U.S. Army's hantavirus countermeasure efforts: DNA Vaccine and Duck Eggs Protect Against Hantavirus Disease 
Source: FBO.gov