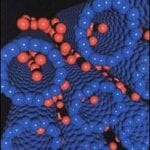 The Defence Science and Technology Laboratory (Dstl), Materials and Structures Science and Technology Centre (MAST STC), has launched a call for research proposals on novel "smart materials" such as those that enable the development of self-diagnostic and self-healing systems or incorporate electronics into textiles.
The solicitation seeks to support and enhance the UK Ministry of Defense (MOD) strategic awareness of the importance of environmentally and functionally responsive materials, coatings and structures.
Research interests include the following areas:
Smart coatings – such as those that indicate whether a structure has exceeded an operating parameter (e.g. a pressure or temperature limit) or sustained critical impact damage could provide evidence necessary to initiate maintenance or repair
Smart textiles – with the potential to fully encapsulate integrated functionality within the fibers of textile yarns to provide a robust, inexpensive, flexible platform for a host of enhanced capabilities
Smart packaging – providing opportunities for better understanding of the logistic supply chain which could provide essential information required to understand the long-term storage histories of military equipment
Intelligent systems – offering future potential for defense and security applications from embedding intelligent sensing, information processing, communication and other functionality within components and structures
Adaptive (morphing) structures – offering significant benefit to a number of military platforms. For air platforms, for example, the removal of conventional flight control surfaces can provide a dramatic improvement in electromagnetic signature or offer increased endurance through weight-savings
Advanced manufacturing – looking at whether emerging manufacturing tools can be used to produce highly complex multifunctional materials with new and unique capabilities
Modeling – the complex behavior that emerges from a new generation of engineered materials with highly coupled multifunctional properties is of interest in terms of predicting, optimizing and ultimately understanding the relevance of these materials or systems in a defense and security context
The call for innovative ideas was by Dstl's Centre for Defence Enterprise (CDE), recognizing that technical advancements in the ability to engineer micro- and nano-materials and structures means it is becoming increasingly possible to model, design and construct materials with unique properties.
"It is vital for the success of MOD's Materials & Structures technology programme to solicit high quality and innovative studies through CDE in order to provide technical challenge to the core research programme," stated Professor Ian Youngs, Technical Lead for the MAST STC.  "Smart materials represent a dynamic field of research and provide many opportunities to integrate added functionality to future military equipment concepts."
The call for proposals will close on April 12, 2012. Further details are available at the CDE website.