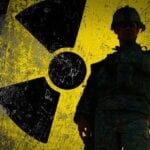 The Defense Advanced Research Projects Agency (DARPA) is soliciting innovative research proposals of interest to defense and national security. Unconventional approaches that are outside the mainstream are sought, undertaking directions that challenge assumptions and have the potential to radically change established practice.
Specifically excluded is research that results primarily in evolutionary improvements to the existing state-of-the-art. 
Areas of interest include, but are not limited to:
Biomedical research
Rapid response protective or therapeutic treatments for biological and chemical
Threats
Preventing and countering effects of nuclear and radiological weapons
WMD remediation and neutralization techniques
Neuro-technology and neuroscience research, tools and applications
Modeling of biological systems; biomimetic and bio-inspired technologies
New ways to assess, optimize, and restore human performance
Bioelectronic and biophotonic interfaces
New methods for direct manipulation and control of biomaterials
Combat casualty care techniques
Robotic and autonomous technologies
Materials science research
Quantum science and technologies
Power and energy research
Applied mathematics
Advanced technologies for manufacturing
Radically new ways of conducting scientific research
Further details of the DARPA Broad Agency Announcement issued May 2, 2013 are available under Solicitation Number: DARPA-BAA-13-20.
The announcement states DARPA Defense Science Office preference for submission of white papers in advance of full proposals for quick feedback on whether the topic is of interest.