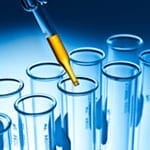 The National Institute of Allergy in Infectious Diseases has renewed a Broad Agency Announcement (BAA) to provide support for the early stage discovery and initial characterization of novel adjuvant candidates.
Research solicited under this acquisition will contribute to the pipeline of new adjuvant leads that either exploit the natural capacity of the innate immune system to initiate and sustain effective T and B cell responses and to induce long term immune memory or act directly on lymphocytes to enhance their response to pathogen-derived antigens.
The design of new adjuvants in this program must include each of the following areas of research:
Identification of novel adjuvant candidates through High Throughput Screening (HTS) approaches and validation that lead compounds stimulate human cells
Determination of the mechanism of action of select lead compounds, including the identification of the receptors the adjuvant candidates work through and the cellular signaling pathways they activate
Optimization of lead adjuvant candidates through formulation and medicinal chemistry, guided by structure-activity relationship (SAR) studies
Verification of the efficacy of lead compounds as vaccine adjuvants in vivo in an animal model
The government anticipates that multiple awards will be made from this solicitation in September 2014.
Further details are available under Solicitation Number: BAA-NIAID-DAIT-NIHAI2013168. The response deadline is October 24, 2013.